Get Extra 12% Discount on All Purchases and Order Bulk SSL Certificates at CheapSSLweb.com!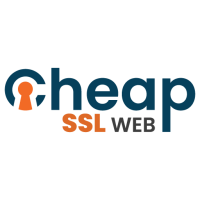 cheapsslweb
Member, Patron Provider
We are excited to announce an exclusive offer for all our valued customers at CheapSSLweb.com. You can now get an additional 12% discount on all your purchases. The promo code "SUMMER23" will be applied automatically when you checkout for your SSL certificate at CheapSSLWeb.com. This is a limited time offer, so don't miss out on this opportunity to save big!
Not only that, but we also offer the option to order bulk SSL certificates, which means you can get multiple certificates at discounted prices and use them as per your needs. This is a great option for businesses and website owners who need to secure multiple domains or subdomains.
At CheapSSLweb.com, we offer a wide range of SSL certificates, including Cheap DV SSL Certificates, Cheap Multi-Domain SSL Certificates, Cheap Wildcard SSL Certificates, and Extended Validation (EV) certificates. Each certificate comes with a different level of validation and security features, so you can choose the one that best suits your needs.
Here is the list of SSL certificates with discounted prices.
We understand the importance of website security, which is why we offer affordable SSL certificates with top-notch security features. Plus, our customer support team is always available to assist you via live chat, phone call, and email ticketing with any questions or concerns you may have.
Don't wait any longer and take advantage of this exclusive offer today! Use the promo code " SUMMER23" at checkout to get an extra 12% discount on all your purchases at CheapSSLweb.com.
Order bulk SSL certificates and secure your website and customer data today!
Thank you for choosing CheapSSLweb.com for your website security needs.