Aquatis High RAM VPS - New Location/Features Polls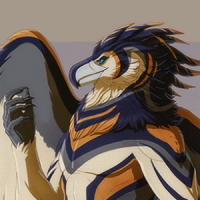 Aquatis_Joseph
Member, Patron Provider
Hi there,
Thanks for taking the time to look at this discussion. Recently we released our HR-KVM line with great support from the community. With the sales, I'm looking into reinvesting in our customers by purchasing more modern/powerful hardware.
The reason this discussion was made is that we're looking for community feedback on two things which are below.
Which location would you prefer? Seattle, WA or Amsterdam, NL
NVMe or SATA SSD?
With SATA SSD we would be able to double or triple the disk space allocated to customer VPSs at no additional cost, increasing the value of our VPSs. But in turn, this will decrease disk speed performance.
With that said, I've attached a Poll to the bottom of this thread on what would be of interest to the community, I do ask that you answer honestly!
Note there would be no price increase for any option selected.
Feature Polls
---
What location would you prefer?

21 votes

Amsterdam, NL

76.19%

Seattle, WA

23.81%

What disk type would you prefer?

21 votes

NVMe (Fast disk speeds, lower storage space)

38.10%

SATA SSD (Lower disk speeds, more storage space)

61.90%