Good backup solutions to windows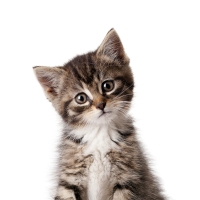 SmallKitten
Barred
Hello! I am running a windows host at home - Currently running windows 11 (since i use GPU, easier to get drivers working, and steam remote play and stuff). Right now i just have a bunch of disks in the box, as well as some externals. I have been using google drive for a long time, and i have a enterprise account there. Syncing my "not important" data there has worked fine, and still is, but i want to see if there is some alternatives out there to do this?
-Windows client for automatic syncing set folders
-BW limit option is a must, since i have limited upload
-If i ever have a disk fail, i need to be able to pull the data at full 1gbit (up to 16TB per disk that fails)
-Prefer unlimited storage, but this is not a must. However, i am storing alot of data, and since this is "not important" data, more a "good to have", price is also a important factor here.
Is there any good alternatives to google workspace, or dropbox enterprise out there for such a usecase?
All my important stuff is backed up to vps servers around, so that is taken care of. The data i am looking to sync is mostly linux isos, good and convenient to just hit a few buttons to redownload it to new disk if i swap one in.
Also, yes i know i should run linux and raid and stuff, but this is what i have to work with at the moment.
Also, i am looking for something similar to servarica unlimited expanding storage. Their service is great, but sadly the cpu on their service gets a little low for what i want to use it for. Is there such alternatives out in the wild?