Hetzner EX100 For Transfer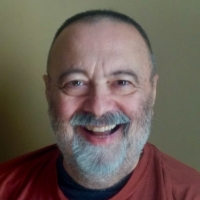 Not_Oles
Moderator, Patron Provider
Hello!
Somehow an EX101 suddenly appeared in my Hetzner Robot control panel! 💥 So my EX100 is paid up to and scheduled for cancellation on April 4, 2023. 😢
Today is March 27 and March has 31 days. Sounds like that's what's left of today, plus March 28, 29, 30, and 31, plus April 1, 2, 3, and 4 that this EX100 can be used under my account. Counting today, that's 9 days.
Does anybody want the entire server as a transfer into their Hetzner account? I probably want $30.33 via Paypal, but maybe not, depending on who / whatever. 🤩
Friendly greetings!
Tom a/k/a @Not_Oles