Epik.com - Paid For Domain Name Renewal Days Ago - Domains Not Being Renewed.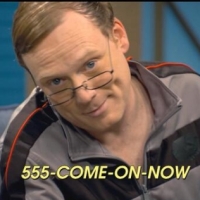 Don_Keedic
Member
I had a few domains that were needing renewed and I went ahead and followed the typical renewal process...add years...watch hard earned money leave account... everything is good for another year.
This year, however, was different. Started the process....added the years..watched the money leave the account and UH OH! The domains didn't get renewed. Um...ok, maybe some slow payment processing today...
Another day passes... still not renewed.
Sent an email on over to their support and received this back
"Nicole Li (Epik Support)

Mar 26, 2023, 16:22 PDT

Hello xxxxxxx,

Thank you for contacting Epik support.

We're currently experiencing an issue that affects renewals, registrations, and transfer-ins for .COM domains, our Techs were already notified and are already looking into the issue.

We will notify you via email once the domain is in your account.

We're sorry for any trouble this may have caused."
Ok, stuff happens, I get it. So I went ahead an sent an email back asking for any sort of ETA - nothing back.
I've been buying/renewing domains for over 22 years and I've never had a problem buying/renewing.
Anyone know what the deal is? I'm looking at the WHOIS on the domains in question and they're all showing that they're expired (or in the process of expiring this week), my money is out there and nobody seems to be saying anything elsewhere.