Do you know someone who offers free AntiDDoS protection for websites? Help me!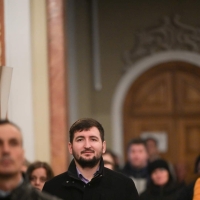 FlorinMarian
Member, Patron Provider
Hello!
Since in about 3 months I will defend my Bachelor's thesis at the Faculty of Informatics in Iasi, I am looking to introduce as real data as possible into the thesis.
For this, in addition to my personal search, I would ask you to tell me which company offers AntiDDoS protection for websites that fall under the following constraints:
It's free for personal sites
Free is unlimited (I'm not interested in Trials)
You are not forced to host your website at the one that offers you protection (so the protection must be through Proxy/DNS).
A first example is CloudFlare, similar ones I would appreciate if you would give them to me, to test and compare them.
Thank you!