GreenCloudVPS Node Down & all Data lost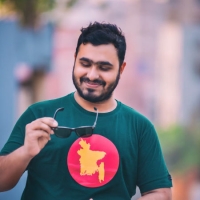 rafathossain
Member
I have a VPS from GreenCloudVPS's Node DC2-SG2 in Singapore. Recently, I received an email telling that they found a bad memory & there will be a scheduled maintenance for briefly 1 hour. Then, it went offline & after some moments, they announced that they found issue with Raid Array & trying to re-build it which will take around 8-10 hours. After that I forgot about it as the VPS was being used by My Dev Team.
Suddenly, I received an email with New KVM VPS information & also found that they extended the service period.
I have backups of the data. But, many might not have. My concern is, if Raid can't save you, then what is the importance of making Raid ? Is there any statictics that in how many incidences someone got the advantage of Raid ? Also, what's the way which the VPS Providers can adopt to recover data loss in any situation ?