Virmach Review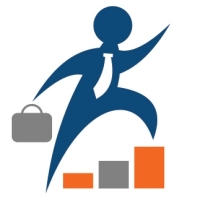 commercial
Member
You either love or hate Virmach

**First of all, I love the price! **
you have to admit that for $19 per year, it's unbeatable!
KVM-Special-4 - OnlyBubbly-VM
Select Location: NYC Metro NJ - KVM Lite
★ 4G-Special ★
4096MB
3 CPU vCORE
100GB SSD
5TB BW @ 1Gbps
1 IPv4
And the benchmark speaks for itself, it's very acceptable!
## ## ## ## ## ## ## ## ## ## ## ## ## ## ## ## ##
Yet-Another-Bench-Script
v2023-02-27
## ## ## ## ## ## ## ## ## ## ## ## ## ## ## ## ##
Fri Mar 17 12:38:23 PM UTC 2023
Basic System Information:
Uptime : 0 days, 1 hours, 20 minutes
Processor : AMD Ryzen 9 3900X 12-Core Processor
CPU cores : 3 @ 3799.998 MHz
AES-NI : ✔ Enabled
VM-x/AMD-V : ✔ Enabled
RAM : 3.8 GiB
Swap : 0.0 KiB
Disk : 98.1 GiB
Distro : Ubuntu 22.04.2 LTS
Kernel : 5.15.0-67-generic
VM Type : KVM
Basic Network Information:
Protocol : IPv4
ISP : EpicUp Holdings Inc
ASN : AS35913 DediPath
Host : DataFast Link Telecom \u0026 Transit
Location : Taboao da Serra, Sao Paulo (SP)
Country : Brazil
fio Disk Speed Tests (Mixed R/W 50/50):
| Block Size | 4k (IOPS) | 64k (IOPS) |
| --- | --- | --- |
| Read | 194.82 MB/s (48.7k) | 547.83 MB/s (8.5k) |
| Write | 195.34 MB/s (48.8k) | 550.72 MB/s (8.6k) |
| Total | 390.16 MB/s (97.5k) | 1.09 GB/s (17.1k) |
| | | |
| Block Size | 512k (IOPS) | 1m (IOPS) |
| ------ | --- ---- | ---- ---- |
| Read | 1.36 GB/s (2.6k) | 2.18 GB/s (2.1k) |
| Write | 1.43 GB/s (2.7k) | 2.32 GB/s (2.2k) |
| Total | 2.79 GB/s (5.4k) | 4.51 GB/s (4.4k) |
iperf3 Network Speed Tests (IPv4):
| Provider | Location (Link) | Send Speed | Recv Speed | Ping |
| --- | --- | --- | --- | --- |
| Clouvider | London, UK (10G) | 823 Mbits/sec | 382 Mbits/sec | 71.8 ms |
| Scaleway | Paris, FR (10G) | 872 Mbits/sec | 250 Mbits/sec | 74.8 ms |
| NovoServe | North Holland, NL (40G) | 877 Mbits/sec | busy | 73.3 ms |
| Uztelecom | Tashkent, UZ (10G) | 787 Mbits/sec | 224 Mbits/sec | 158 ms |
| Clouvider | NYC, NY, US (10G) | busy | busy | 1.29 ms |
| Clouvider | Dallas, TX, US (10G) | 902 Mbits/sec | 329 Mbits/sec | 39.9 ms |
| Clouvider | Los Angeles, CA, US (10G) | 886 Mbits/sec | 444 Mbits/sec | 58.8 ms |
Geekbench 6 Benchmark Test:
Test | Value
|
Single Core | 1038
Multi Core | 2424
Full Test | https://browser.geekbench.com/v6/cpu/578075
**On the tech side though ... **
* Not even the classic Ubuntu 22.04.2 LTS distribution
* You spend your time fighting with the Clouflare captcha
* VPS migration, the IP block isn't geolocated to the proper location
* You ask for an rDN, they answer you 8 days later!
But above all, as you only asked for that,
they change your IP! Without warning either

In short, for the use I have of it, tests and dev before putting it in production, it is quite acceptable. You just have to expect the most beautiful surprises, it makes your day
I imagine that you have all lived similar things, tell us about it, so we can laugh a little