HAZI.ro | 1 vCPU - 1GB DDR4 ECC - 20GB SSD RAID10 - Unlimited traffic @ 1.99 EUR/mo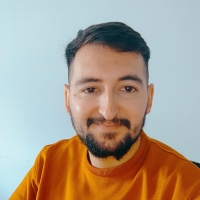 FlorinMarian
Member, Patron Provider
Hello!
We are pleased to once again offer for sale one of the best-selling services that can be paid even monthly (before it was only possible annually).
We mention the fact that for the packages at 1.99 euro/month we will unlock the SMTP port only if the service has been paid for a whole year, in order to stop the tenacity of some to send SPAM without there being too big losses on their part.
1vCPU - 1GB RAM - 20GB SSD Enterprise
Location: Romania
Starting from €1.99 Euro Monthly
CPU E5-2699 V3
CPU Speed 2.30GHz ↗ 3.60GHz
Memory DDR4 ECC 2133MHz
Storage SSD Samsung PM893 Enterprise
Network 1Gbps (Shared)
AntiDDoS Voxility 1Tbps
Order it here
From our standard offer, you may also be interested in other products from the "budget" category.
2vCPU - 4GB RAM - 120GB SSD Enterprise
Location: Romania
Starting from €6.74

7.49

Euro Monthly
CPU E5-2699 V3
CPU Speed 2.30GHz ↗ 3.60GHz
Memory DDR4 ECC 2133MHz
Storage SSD Samsung PM893 Enterprise
Network 1Gbps (Shared)
AntiDDoS Voxility 1Tbps
Order it here
2vCPU - 4GB RAM - 500GB SATA RAID10 Enterprise
Location: Romania
Starting from €6.74

7.49

Euro Monthly
CPU E5-2698 V3
CPU Speed 2.30GHz ↗ 3.60GHz
Memory DDR4 ECC 2133MHz
Storage SATA 7200RPM Enterprise
Network 1Gbps (shared)
AntiDDoS Voxility 1Tbps
Order it here
2vCPU - 4GB RAM - 40GB SSD NVMe Enterprise
Location: Germany
Starting from €8.99

9.99

Euro Monthly
CPU AMD Ryzen 7 3800X
CPU Speed 3.90GHz ↗ 4.50GHz
Memory DDR4 2666MHz
Storage SSD NVMe SAMSUNG PM983 Enterprise
Network 1Gbps (Shared)
AntiDDoS OVH Game
Order it here
Included With Every Plan:
Integrated Control Panel
KVM Virtualization
Root Access
NoVNC Console Access
Free Technical Support
Custom ISO accepted
1-click Operating System Installation
Intrusion Prevention System
Intrusion Detection System
Operating Systems:
CentOS 7 64bits
CentOS 8 Stream 64bits
CentOS 9 Stream 64bits
Debian 10 64bits
Debian 11 64bits
Ubuntu 18.04 64bits
Ubuntu 20.04 64bits
Ubuntu 22.04 64bits
FreeBSD 12.x 32bits
FreeBSD 12.x 64bits
FreeBSD 13.x 32bits
FreeBSD 13.x 64bits
Useful information:
Accepted payment methods:
Credit/Debit Card (Visa / Maestro / Mastercard)
Paysafecard
ApeCoin
Bitcoin
Bitcoin Cash
Dai
Dogecoin
Ethereum
Litecoin
SHIBA INU
Tether
USD Coin