IncogNET - LET EXCLUSIVE - CloudLinux OS, Mail.Baby, Offsite Backups, + more! Starting @ just $12/YR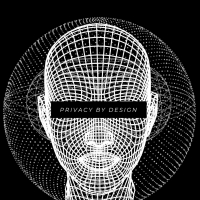 MannDude
Member, Patron Provider
IncogNET is happy to introduce some LowEndTalk exclusive Shared Hosting plans in our Netherlands location.
We started in 2020 with a core mission to bring a needed level of privacy and support for speech in an industry that is losing both. Some of the key benefits of choosing us include our non-invasive ordering process that requires no PII, our acceptance of crypto and in-house processing of it, our support for privacy focused projects and our apolitical approach to speech.
The below deals are LowEndTalk Exclusives. These deals are not available on our website or advertised anywhere else. They are also very limited!
---
All plans include the following:
CloudLinuxOS Pro w/ CageFS ( learn more )
Non-Oversold Resources (Use what is yours!)
DDoS Protected Hosting (Stay Uncensored!)
Protected, Redundant Nameservers (Stay Online!)
Mail delivery via MailBaby/MailChannels (Inbox delivery)
PGP Encrypted Webmail Option (Use email securely!)
Fast NVMe or SSD Storage (Great For Wordpress!)
Daily Offsite Automatic Backups (Peace Of Mind!)
Restore Your Own Backups (Eliminate "woops"!)
Apache+Nginx Webserver Stack (It's fast!)
PHP Caching by Mod_Lsapi (learn more)
Free Lets Encrypt SSLs (Automatically renews, easy to use!)
NodeJS, Python and PHP Selector (Choose what you need!)
Automated Script Installer (Instantly install over 300 scripts!)
Free Speech Supported (learn more)
Basic Helpdesk Support (We'll help you keep the lights on!)
---
$12/YR PLAN
$20/YR PLAN
$30/YR PLAN
Disk Space: 10GB
Bandwidth: 5TB/mo

Host 5 domains
5 email addresses
5 sub-domains
5 MySQL Database
5 FTP Accounts

Max CPU: 100% (1 core)
Mem Limit: 768Mb (.75GB)
IO throughput: 100Mb/s
IOPS: 2048
EP (Entry Processes): 75
NPROC Limit: 100
Disk Space: 20GB
Bandwidth: 5TB/mo

Host 10 domains
10 email addresses
10 sub-domains
10 MySQL Database
10 FTP Accounts

Max CPU: 150% (1.5 core)
Mem Limit: 1024Mb (1GB)
IO throughput: 150Mb/s
IOPS: 3072
EP (Entry Processes): 125
NPROC Limit: 150
Disk Space: 30GB
Bandwidth: 5TB/mo

No domain limit
No email account limt
No sub-domain limit
No MySQL Database limit
No FTP Account limit

Max CPU: 200% (2 cores)
Mem Limit: 2048Mb (2GB)
IO throughput: 200Mb/s
IOPS: 4096
EP (Entry Processes): 175
NPROC Limit: 200
[ORDER NETHERLANDS]
[ORDER NETHERLANDS]
[ORDER NETHERLANDS]
All plans are billed annually.
---
Question: What do the above resource limits mean?
Answer: https://portal.incognet.io/knowledgebase/29/Understanding-CloudLinux-Limits.html
Question: Can I get a dedicated IP?
Answer: Yes, for an additional $25/yr.
Question: Can I have this deal in the United States?
Answer: Yes, however we'll soon be migrating our Dallas, Texas Shared hosting to our new Idaho location in the coming weeks. We didn't want to heavily promote this location, only to (temporarily) have a planned maintenance window to migrate data to the new location. Contact us if you want to be setup in the USA.
More FAQs: https://incognet.io/cloudlinux-shared#faq