WORLDSTREAM | NL Instant Dedicated Server Deal | Intel Xeon E3-1230v2 | From $36 p/mo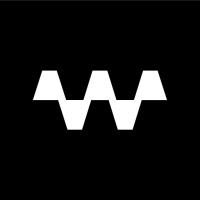 Worldstream_Frank
Member, Patron Provider
Worldstream is based in the Netherlands, utilizing self-owned data centers for their dedicated servers through sister company Greenhouse Datacenters. A network uptime of 99.99% and uplink speeds are guaranteed. Backed by a 10 Tbit/s global network backbone with only 45% network utilization.
Instant delivery dedicated server with Intel Xeon E3-1230v2. This fixed configuration is equipped with one 120GB SSD and 16GB RAM. Resulting in a price of approximately $36 p/mo (our website lists €32.99) per month. Find the offer right here.
Included
✔ 40 Gbit/s Anti-DDoS: included with the ability to scale up.
✔ 100TB traffic p/mo, and upgradeable.
✔ 1 IP address: additional IP's requestable.
✔ Backed by a global network backbone of 10 Tbit/s.
✔ 24/7/365 support and remote hands: we respond to all your questions within 7 minutes on average.
✔ Wide selection of Linux and Windows based operating systems.
Can I test the network quality?
✔ See Worldstream's route to your location via Looking Glass.
✔ Test the upload and download speed with this test file.
✔ The following IP address can be used to test latency: 185.182.195.76.
Nice to know
✔ You can use a wide range of payment methods (PayPal, Credit card, Bank transfer, BitPay, CoinGate and more).
✔ 15+ years' knowledge of and experience with data centers, servers, and network management.
✔ Join our reseller-program for channel partners and affiliated business segments.
✔ Additional discount when you choose a quarterly (2%), bi-annually (4%), or yearly plan (6%).
✔ cPanel and DirectAdmin license available for an additional fee.
Not exactly what you were looking for? Check out our mix of fully customizable servers here and instantly deployed servers here.
How can we reach you? Send us a message at [email protected] or call us: +31 (0) 174 – 712 117.
Or reply to this thread and/or send me a PM. Whatever feels comfortable for you.