RoboVPS® offers: FTP backup from 2₽ per 1 GB, SSD KVM VPS in Germany from 249₽, dedi from 45€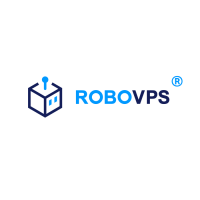 rustelekom
Member, Patron Provider
Hi all,
FTP backup storage in Germany:
SELASTIC (Network storage with disk space from 1 GB upto 5000 GB. Disk space size can be changed anytime "on the fly". ) - 2₽ per GB (~ 0,02€)
500GB - 519₽/mo (~ 6,84€)
1TB - 949₽/mo (~ 12,5€)
2TB - 1399₽/mo (~ 18,44€)
5TB - 3299₽/mo (~ 43,5€)
Storage based on RAID10 h/w controller with battery, port speed is 1 Gbit/sec.
Traffic is unmetered.
Looking glass for Germany can be found at https://www.robovps.biz/en/help/55-our_data_center.html
Feel free contact us for preselling question by webchat on site or by contact email: [email protected]
We accept bank cards, PayPal, QIWI, Webmoney, Crypto (BTC, ETH etc.) payments.
This discussion has been closed.