HAZI.ro | When everyone increases the prices, we increase the performances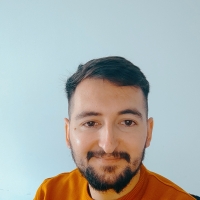 FlorinMarian
Member, Patron Provider
edited December 2022
in Offers
Hello!
If you are looking for VPS servers with AntiDDoS Voxility, with enough hardware resources without overselling that can be paid for with cryptocurrencies, thus preserving your identity, you are in the right place.
A few words about me, if you don't know me or if you want to know me better. In the last period, I was the only one dealing with HAZI.ro, my colleagues being focused on what they were doing before with their private lives. Me, Florin - I managed to make an upgrade in my career and starting with 2023 I will cut my work rate in half at my current job and I will start another full time job as DevOps focused on Cloud, AWS in particular. (so I'm left: Bachelor's thesis (I'm in the last year of studying at the computer science faculty), Full-time job from Monday to Friday, part-time job 2-4 hours a day and full-time on weekends and my passion, HAZI.ro.
I felt the need to post this offer because I managed to bring some optimizations at the node level (as can be seen in the benchmark) and these optimizations come with an energy consumption that must be covered from the last VPSs that we can sell before upgrade (I'm still in doubt if I'll get the Ryzen 5950X from Hetzner, something similar directly from OVH or a physical server to host in Romania where the other two nodes are).
2vCPU - 4GB RAM - 120GB SSD Enterprise
Location: Romania
Starting from

€7.49

€6.74 Euro Monthly
CPU E5-2699 V3
CPU Speed 2.30GHz ↗ 3.60GHz
Memory DDR4 ECC 2133MHz
Storage SSD Samsung PM893 Enterprise
Network 1Gbps (Shared)
AntiDDoS Voxility 1Tbps
Order it here
2vCPU - 4GB RAM - 500GB SATA RAID10 Enterprise
Location: Romania
Starting from

€7.49

€6.74 Euro Monthly
CPU E5-2698 V3
CPU Speed 2.30GHz ↗ 3.60GHz
Memory DDR4 ECC 2133MHz
Storage SATA 7200RPM Enterprise
Network 1Gbps (shared)
AntiDDoS Voxility 1Tbps
Order it here
Included With Every Plan:
Dedicated Physical Thread per vCPU
Integrated Control Panel
KVM Virtualization
Root Access
NoVNC Console Access
Free Technical Support
Custom ISO accepted
1-click Operating System Installation
Intrusion Prevention System
Intrusion Detection System
Operating Systems:
AlmaLinux 8
CentOS 7 64bits
CentOS 8 Stream 64bits
CentOS 9 Stream 64bits
Debian 10 64bits
Debian 11 64bits
Ubuntu 18.04 64bits
Ubuntu 20.04 64bits
Ubuntu 22.04 64bits
FreeBSD 12.x 32bits
FreeBSD 12.x 64bits
FreeBSD 13.x 32bits
FreeBSD 13.x 64bits
Useful information:
* Terms & Conditions: Click here
* Accetable Usage Policy: Click here
* Privacy Policy: Click here
Accepted payment methods:
Credit/Debit Card (Visa / Maestro / Mastercard)
Paysafecard
ApeCoin
Bitcoin
Bitcoin Cash
Dai
Dogecoin
Ethereum
Litecoin
SHIBA INU
Tether
USD Coin
YABS (77% of the node's memory is in use)
[email protected]:~# curl -sL yabs.sh | bash

# ## ## ## ## ## ## ## ## ## ## ## ## ## ## ## ## ## #
#              Yet-Another-Bench-Script              #
#                     v2022-12-04                    #
# https://github.com/masonr/yet-another-bench-script #
# ## ## ## ## ## ## ## ## ## ## ## ## ## ## ## ## ## #

Fri Dec 30 08:14:35 EET 2022

Basic System Information:
---------------------------------
Uptime     : 10 days, 15 hours, 32 minutes
Processor  : Intel(R) Xeon(R) CPU E5-2698 v3 @ 2.30GHz
CPU cores  : 64 @ 1200.021 MHz
AES-NI     : ✔ Enabled
VM-x/AMD-V : ✔ Enabled
RAM        : 251.8 GiB
Swap       : 0.0 KiB
Disk       : 
Distro     : Debian GNU/Linux 11 (bullseye)
Kernel     : 5.15.74-1-pve

fio Disk Speed Tests (Mixed R/W 50/50):
---------------------------------
Block Size | 4k            (IOPS) | 64k           (IOPS)
  ------   | ---            ----  | ----           ---- 
Read       | 233.15 MB/s  (58.2k) | 3.10 GB/s    (48.4k)
Write      | 233.76 MB/s  (58.4k) | 3.11 GB/s    (48.7k)
Total      | 466.91 MB/s (116.7k) | 6.22 GB/s    (97.2k)
           |                      |                     
Block Size | 512k          (IOPS) | 1m            (IOPS)
  ------   | ---            ----  | ----           ---- 
Read       | 2.67 GB/s     (5.2k) | 279.59 MB/s    (273)
Write      | 2.81 GB/s     (5.5k) | 298.21 MB/s    (291)
Total      | 5.49 GB/s    (10.7k) | 577.80 MB/s    (564)

iperf3 Network Speed Tests (IPv4):
---------------------------------
Provider        | Location (Link)           | Send Speed      | Recv Speed      | Ping           
-----           | -----                     | ----            | ----            | ----           
Clouvider       | London, UK (10G)          | 2.74 Gbits/sec  | 739 Mbits/sec   | 48.3 ms        
Scaleway        | Paris, FR (10G)           | 2.51 Gbits/sec  | busy            | 51.0 ms        
NovoServe       | North Holland, NL (40G)   | 2.76 Gbits/sec  | 995 Mbits/sec   | 55.0 ms        
Uztelecom       | Tashkent, UZ (10G)        | 888 Mbits/sec   | busy            | 200 ms         
Clouvider       | NYC, NY, US (10G)         | 1.39 Gbits/sec  | 604 Mbits/sec   | 123 ms         
Clouvider       | Dallas, TX, US (10G)      | 1.09 Gbits/sec  | 723 Mbits/sec   | 151 ms         
Clouvider       | Los Angeles, CA, US (10G) | 919 Mbits/sec   | 397 Mbits/sec   | 174 ms         

Geekbench 5 Benchmark Test:
---------------------------------
Test            | Value                         
                |                               
Single Core     | 694                           
Multi Core      | 11441                         
Full Test       | https://browser.geekbench.com/v5/cpu/19593016

YABS completed in 8 min 39 sec