How to Compare Shared Hosting Plans?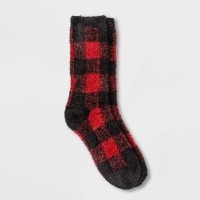 SocksAreComfortable
Member
You all have been super helpful with my hosting questions, I really appreciate it. So, I have another! One of my personal websites is on the "Unlimited Platinum" shared hosting plan on Stablehost, and though I do have a great recurring coupon for it, and the site has no issues with uptime and performance, it feels like they never upgrade anything running on the server, so slowly but surely I keep running into issues with not being able to install upgrades and am getting concerned about potential security issues. For example, the site is running PHP 7.2.x, which from a quick google has been end of life for over 2 years. The cPanel theme is stuck on paper lantern and won't let me upgrade the new jupiter theme, etc.
I'm anticipating that in 2023 the site will start to have a decent uptick in traffic and usage, so I figure now is the time to get things upgraded and the security hardened. But before messing around on the software side, I want to make sure I'm on a good hosting plan. This one needs to be at least somewhat managed, because while I have no issues messing around in the command line or configuring stuff for fun, this one site needs to be reliable enough that I don't trust myself managing it, since it actually has some traffic and income. I'm paying $72/year for this shared hosting (the "list price" is $34.95/mo, though it was notably lower when I first signed up), and while it's a great coupon compared to full price, a quick comparison to the $15.89 BF RackNerd special that I picked up makes me feel like for $72/year or so, I should be getting more. For example, within the cPanel for my StableHost, it has 50 entry processes (not actually sure what those are), 1024 IOPS, 10 MB/s I/O Usage, and 100 Processes. The very-cheaper RackNerd plan (both being BF prices from different years) shows 200 Entry processes, 15000 IOPS, 80 MB/s I/O Usage, and 220 Processes. All much higher than the current plan I'm on. The one area the Stablehost seems to have much higher is the physical memory, having 5GB vs the 1GB on the Racknerd plan.
But that's about as far as my experience takes me, comparing stats in the admin panels and googling when I don't understand them. I tried to compare the yabs script I see used around here a lot, but it wouldn't run on the Stablehost plan (something about folder not found when it grepped something before the disk speed tests, and the network tests all showed busy). So how do I compare the CPU or other aspects, and how do I know if this RackNerd plan is enough for that site, or if I should find one at a similar budget but even better specs? The site has a forum, wordpress, and streaming audio (a weekly podcast), and ideally needs to be hosted in Europe (France preferably, but EU in general is fine). I'm even fine increasing the budget a bit if needed, but of course if the $15.89/year plan is good enough, I'd love to save the money, lol.
So, uh, where do I start? Suggestions appreciated!