How to select a Hostname?
Who is currently at this stage: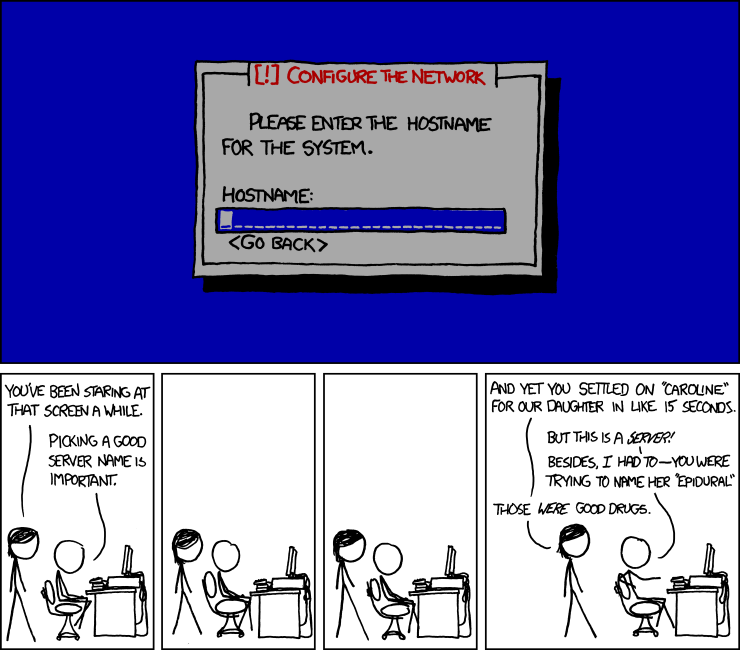 I know I was, at one point.
I came across this helpful blog post which helped me get past...
https://mnx.io/blog/a-proper-server-naming-scheme/
I setup names based on the following convention:
permanent name while setting up the system first time
combo name that identifies a server as per business needs:
eg. web01.prd.nyc.aws
purpose + serial number
environment
location/ geography
provider
What is your magic hostname? How do you decide?
Thanks for reading