Prepaid-Host.com - Cyber Monday Deals 24GB DDR4, 6 EPYC Cores, 9.49€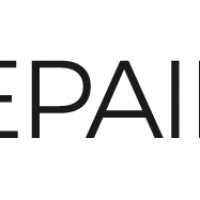 PrepaidHost
Member, Patron Provider
edited December 2022
in Offers
I present you today for the first time on LowEndTalk our Cyber Monday offer. Prepaid Host has been successfully offering servers, web hosting, domains & voiceservers to mainly residential customers since 2018 as a hosting provider. Through our prepaid system you can scale, extend or simply phase out our services as you wish - no cancellation and full flexibility.
This year we have 1 Cyber Monday promotions which run until 02.12.2022 23:59.
Cyber Monday Rootserver XL(VPS):
24 GB DDR4 3200MHz Memory
6 AMD EPYC CPU Cores
100 GB CEPH SSD Storage
2Gbit/s Uplink Shared
Permanent DDoS protection
Frankfurt Main, Germany (Maincubes FRA01)
Fair Use Traffic
Order Price 9.49€/Month
Renew Price: 9.49€/Month
https://prepaid-host.com/aktion/cybermonday-rootserver-xl
Our Hardware:
To provide our customers with high performance services, we rely exclusively on well-known server hardware. It is important to us to use the latest hardware to offer a strong performance and high efficiency. Currently we use hardware of the current AMD Milan series. For our server cluster, we rely on Ceph. Ceph is a distributed, robust and highly available file system. The redundancy and scalability provide data security and flexibility across the cluster.

Our Network:
Our servers are located at AS44486. All servers are secured with permanent Arbor DDoS protection.
Looking Glass: https://lg.synlinq.de/
Do you have any questions? We are at your disposal!