How do you know if you're over/underpaying for hosting?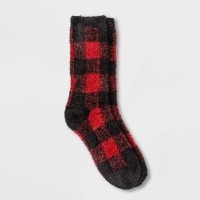 SocksAreComfortable
Member
As the "tech guy" in my social circles, I have a handful of sites that I have setup for various friends and work colleagues. I'm not a server admin or website expert by any stretch of the imagination, almost certainly in the bottom 10 or 20% of knowledge out of people on this site, but in my friend group, that makes me the go-to helper. Most of the sites get barely any traffic and don't need hardly anything in terms of storage/databases/media bandwidth, so those all live on a fairly cheap shared hosting plan and work just fine.
But one of my colleague's sites gets a bit more traffic, as it is used to publish data from research in his (admittedly niche) field, and since it actually uses a few mysql tables, needs the occasional video or audio posted which gets streamed by visitors, and has a discussion forum with maybe 20-50 posts/day. Overall storage for the site is only 13GB right now, but slowly creeping up, and the datasets get accessed in bursts when new ones are published via rss feed, though average traffic is fairly low. So about a year ago, I moved his site to a separate "higher tier" shared hosting plan.
I recently discovered this site, and after browsing the regular deals and the Black Friday specials, I've kinda realized that I am probably overpaying for that "premium" shared plan, but I'm not sure how to go about figuring that out. The host I have used for years has been really great in terms of customer service, and I have a relatively decent promo price from a coupon for both the regular shared sites ($3/mo for those) and the one on the premium shared plan ($15/mo), but would it be better to move to a VPS if I would be paying less? The host is StableHost, if it matters, and they do have VPS deals, though I honestly don't know what I'm even looking for or how to tell how much ram or cores I need, or if I should consider all the other hosts out there instead for this one site? Storage is easy enough to figure out based on how much gets added per month on average, and bandwidth is roughly calculate-able, too, but the other specs? I'm a bit lost. But I could definitely get various VPS plans for less than I'm paying, would those perform better? I know I'd have to set certain things up again if I moved the site, but that part is not a concern as I'm patient and have time to learn.
Help or advice is appreciated! Thanks in advance.