Looking for a Potential Sponsor for Free Toxicity API/Project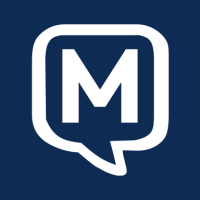 weltonwang88
Member
Hey everyone!
I run ModerateHatespeech -- we provide free + accessible ML-backed endpoints for detecting toxic/hateful comments online. We're primarily geared toward content moderation, but we've worked with researchers in academic settings too.
Since we're built on some relatively new ML techniques + we've taken a very adaptive approach to specifically targeting content moderation wrt. toxicity, we're able to pretty outperform every single platform out there in added value (including Google's Perspective, as well as commercial solutions). Did I mention we're free?
We also work directly with different communities to build custom solutions, tools, ML baselines, and a lot of other cool stuff. Mitigating unintended censorship and bias are big issues too, so obviously we do a lot of work auditing + improving those aspects.
I wanted to humbly request to see if any provider(s) is willing to sponsor us -- ideally with infrastructure. Since we're running ML (transformers!) ideally it would be awesome if a GPU instance could be provided. We don't need an A100...just something decently fast. (Discounts, if possible, are also highly appreciated if full sponsorship isn't possible!)
Happy to talk terms/joint marketing/case studies, whatnot. We help moderate > 125M people online, ~500k comments a day, and probably remove ~16k hateful comments a day, and work with UNICEF, MIT, among others so your support is very much appreciated + impactful!
Here's some more information about us, what we do (and why), how we define "hateful," etc: https://moderatehatespeech.com/
Thanks!
Welton
(FWIW...we also have NPO status, so depending on your country in-kind donations might be tax deductible, if that's your thing).