Dewlance - Black Friday + Giveaway - Web Hosting & Reseller Hosting - $8/yr in US/UK/CA/FRK +Instant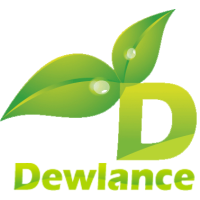 DewlanceVPS
Member, Patron Provider
Dewlance provide hosting since 2009. Our company is 13 years old and trusted company.
We provide Free Migration Service. We can migrate your website from cPanel/DirectAdmin to our server.


NVMe Premium Hosting - USA cPanel
Disk Space: 3GB NVMe
Host 2 Websites
500GB/mo Bandwidth
Free domain name with Triennial billing cycle
Free SSL
Website
One click applications installer
24x7 Help and Support
Firewall protected
99.9% Uptime Guarantee
CloudLinux
Free Migration
Instant Setup
Location - USA
Premium Server
Price: $2.76/mo
Get Started
(Coupon code: Greet )
LET - NVMe Hosting - UK/CA/FRK/EU
Disk Space: 1GB NVMe
Bandwidth: 100GB/mo
DirectAdmin
Softaculous: Yes
24x7 Help and Support
Firewall protected
99.9% Uptime Guarantee
Free Migration
Instant Setup
MultiPHP
Location: UK, Canada and Frankfurt EU
Price: $8/year.
Order - Canada Hosting
Order - Frankfurt EU Hosting
Order UK Hosting



Special UK/CA/Frankfurt Reseller Hosting:
Disk Space: 30GB
- Bandwidth: 1750GB/month
- DirectAdmin
- DirectAdmin Accounts: Unlimited
- Unlimited FTP Account, Email, MySQL, accounts
- [B]Addon/Park Domain: Unlimited[/B]
- Softaculous
- Antivirus Scanner
- Shared Hardware Firewall Protection
- Software Firewall Protection
- Every Next Day and Monthly Backup
- Free LetsEncrypt SSL (Unlimited)
- Instant Setup
Price: $24/Year
Order Canada Reseller Hosting
Order UK Reseller Hosting
Order Frankfurt Reseller Hosting
Daily Giveaway:
Post ## <3 Dewlance Premium Web Hosting <3 and win 1GB free UK Hosting for six months.


Thanks.