RackNerd's November GIVEAWAY! Win a Tablet, Espresso Maker, NVMe Disk, and More!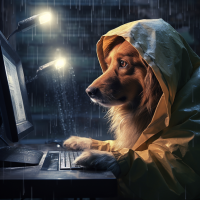 raindog308
Administrator, Veteran
Community provider RackNerd is back with another fantastic giveaway!
Enter to win one of:
Ten RackNerd $20 Account Credits!
Be sure to check out their most recent offer, which includes cheap VPS systems starting at only $11.88/YEAR!
RackNerd received top honors in our recent community voting, being elected both Best Provider and Most Professional Provider.  They continue to bring fantastic deals to our community.  They offer VPS, dedicated, and shared hosting services in nine datacenters around the world.  Check out their latest offer and stay tuned for more news and deals from them on LowEndBox.
Through November 30!
Giveaway is open now through the end of the month.
How To Enter
Just visit this page: https://lowendbox.com/blog/racknerd-november-giveaway/
Note: You may need to disable your adblocker to view the form below to enter the giveaway.
FAQ
I'm an Apple user and Android scares me. If I win a tablet, do I need a one-button mouse to use it?
No! Just use the two five-button mice attached to each of your arms.
I live in San Francisco and prefer green latte bamboo Evian wheatgrass psyllium husk colonics for breakfast instead of coffee. What will I use the Espresso maker for if I win it?
Christmas is coming and it makes a wonderful gift for your family members in flyover states.
Can I plug the external hard drive into my phone?
Probably not. But it's great for your Raspberry Pi Backpack Area Network, you little hipster.
If I win a $20 account credit, how many years of an $11.88 VPS is that?
Approximately 1.683501683501684. Don't tell @dustinc, but if you play your cards right, some of that could stretch over 2024 and you'll get a leap day also. Not sure RackNerd has factored that into their operational costs, heh heh heh...
No one can really sell VPSes for less than a dollar a month, right?
Mine has been working fine for nearly 2 years. Check out their LA offer, too!