RIP Hubic - who's a good substitute?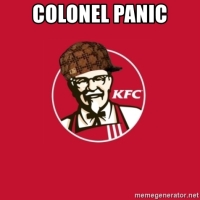 ColonelPanic
Member
edited September 29
in Help
I know Hubic hasn't accepted signups for years, but they kept servicing existing customers with $5 for 5Tb until a few months ago. Access to backups formally ends tomorrow, and I was delighted to be able to download what I needed at a sustained 20M/sec.
I'm now in search of my next victim, I mean provider. I've got a local server running open media vault on a 4 drive array, but need offsite too.
Initially I'm wondering if a MS 365 family sub for $99 might be the best bang for the buck? Looks like I can have 6 distinct 1Tb accounts, and I think I can map each of those as a network drive.
I love Backblaze for web backups, but their personal backup solution is dog crap. 1fichier seems pretty inflexible and unsuited to cloud backup. Anybody recommend a solution for $2/Tb/mo or similar?