How to compile and install openlitespeed in oracle arm a1 instance.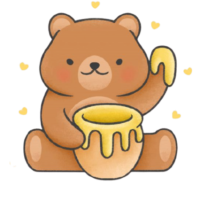 FatGrizzly
Member, Host Rep
hello lowendpeeps!
I'm not a great writer, but I have tried my best to write this tutorial to help our lowendpeeps install openlitespeed in arm a1 instances.
tf is openlitespeed?
OpenLiteSpeed is the Open Source edition of LiteSpeed Web Server Enterprise.
Both servers are actively developed and maintained by the same team, and are held to the same high-quality coding standard.
why?
https://openlitespeed.org/benchmarks
this guide assumes you're using debian
guide:
We'll be using Debian 11 for this tutorial, to install Debian please install ubuntu 22.04 and run these commands.
wget -O debi.sh https://raw.githubusercontent.com/bohanyang/debi/master/debi.sh
chmod +x debi.sh
./debi.sh --user root
#once above process completes
reboot
#will boot up in debian in like 4-5 minutes.

ssh into your arm a1 vps as root(my preferred way, you can use sudo too)
install deps;
apt install build-essential autoconf libtool bison re2c pkg-config libssl-dev libbz2-dev libcurl4-openssl-dev libffi-dev libzip-dev libpng-dev libjpeg-dev libwebp-dev libavif-dev libgmp-dev libc-client-dev libkrb5-dev libldap2-dev libonig-dev libreadline-dev libsodium-dev libxml2-dev libsqlite3-dev

get latest src code from here(https://openlitespeed.org/downloads/)
wget https://openlitespeed.org/packages/openlitespeed-1.7.16.src.tgz
then untar it.
tar xfz openlitespeed-version
cd openlitespeed-version
./build.sh
this above command should take a few minutes, then run ./install.sh
systemctl start lsws
Go to your instance's ip:7080 and login and use

p.s. this is my first tutorial, and english isnt my first language either. Please excuse any grammatical errors.