Website Hosting starts $5 - Los Angeles | Germany | Singapore - NVMe SSDs Free Backups, ∞ transfer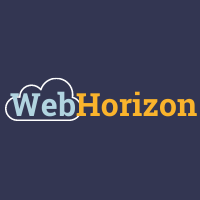 Abd
Member, Patron Provider
--> Amazing Website Hosting with excellent performance! <--
🇺🇸 Los Angeles | 🇩🇪 Germany | 🇸🇬 Singapore
All plans include SSH access (ticket to setup after order)
Daily backups are available in panel for no extra charges.
✅DirectAdmin Control Panel
✅Enterprise LiteSpeed Webserver
✅Nvme SSD Disks
✅Softaculous Apps Installer
✅Secure Cloudlinux OS
✅Multi-PHP Selector
✅Includes SSH Access
✅Free SSL certificates
✅NodeJS and Python available
✅99.9 % Uptime Guarantee
Cloudlinux resource limits -
2 GB RAM,
200% CPU,
30 MB/s IO,
50 EP & 200NPROC
Payment Methods
PayPal payments (USD)
Credit / Debit Cards via Stripe (USD)
Cryptocurrencies BTC / BCH / XMR / LTC etc. (USD currency)
If billing address is in India - Order using INR currency only - HERE
Credit / Debit Cards via Stripe (INR)
NetBanking/Cards/UPI/EMI via Razorpay (INR)


Above mentioned prices are recurring as long the service is active.