Virtual Dedicated Servers | Dedicated Threads | Enterprise Storage | DDoS Protection | Custom rDNS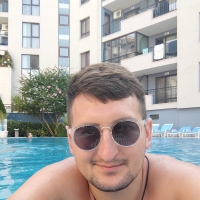 FlorinMarian
Member, Patron Provider
Hello, dear community!
We are happy to renew our offer related to dedicated virtual servers, having three great advantages compared to previous offers:
We now support customizable rDNS
The problem related to the permanent mitigation that was activated by running the benchmark script was solved (the IPs entered the continuous protection for the simple reason that the trigger was set to 850Mbps and the clients had 1Gbps)
All VDS packages benefit from discounts between 4 and 20% for advance payment for 3, 6 and 12 months respectively
VDS - 2vCPU - 4GB RAM - 120GB SSD Enterprise
2x Dedicated vCPUs 2.30GHz ↗ 3.60GHz
4GB RAM DDR4 ECC 2133MHz
120GB SSD Enterprise RAID10
1Gbps Connection (Shared)
Voxility 1Tbps AntiDDoS Protection
Price: 6.99 EUR/mo
Purchase it here
Physical server:
CPU: 2x E5-2699 V3 36 Cores / 72 Threads (2.30GHz ↗ 3.60GHz)
Memory: 12x 16GB RAM DDR4 ECC 2133MHz
Storage SSD: 4x Samsung PM893 Enterprise 1.92TB (RAID10)
Network: 4x 1Gbps
Protection: Voxility 1Tbps AntiDDoS
Service features:
Dedicated Physical Thread per vCPU
KVM Virtualization
NoVNC Console Access
Integrated Control Panel
1-click Operating System Installation
Intrusion Prevention System
Intrusion Detection System
Custom rDNS
Operating Systems:
CentOS 7 64bits
CentOS 8 64bits
CentOS 9 64bits
Debian 9 64bits
Debian 10 64bits
Debian 11 64bits
Ubuntu 18.04 64bits
Ubuntu 20.04 64bits
Ubuntu 22.04 64bits
FreeBSD 12.x 32bits
FreeBSD 12.x 64bits
FreeBSD 13.x 32bits
FreeBSD 13.x 64bits
Useful information:
Accepted payment methods:
MobilPay (Visa / Maestro / Mastercard)
Paysafecard
Bitcoin
Ethereum
USD Coin
Dogecoin
Litecoin
Dai
Bitcoin Cash
Bank Transfer
These packages are ideal for those who want performance at a low price, benefiting from free technical support.
We mention the fact that the processor is of the host type, and this allows all users to use nested virtualization and docker containers at will, having a dedicated CPU.