★ 2X 2680v3 - 128GB - $120/M | 1270V5 - $80/M | 8GB VPS - $9/M | 10G Uplink | Ashburn, VA ★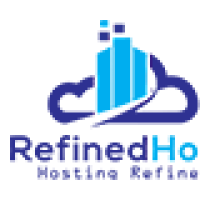 RefinedHost
Member, Patron Provider
Hello! Welcome to RefinedHost's new LET Deals!
Featured Dedicated Server Deal - 1
2X 2680v3 (24 Cores, 48 Threads)
128GB DDR4 RAM
256GB SSD (Boot)
2TB NVMe
10G Uplink W/10TB Bandwidth
5X IPv4
Ashburn, VA
$119.99/Month
---
Featured Dedicated Server Deal - 2
E3-1270V5 | 4 Cores, 8 Threads @ 3.6Ghz
8GB DDR4 RAM - UPGRADABLE
128GB SSD (Boot)
2X 2TB Enterprise HDD
1X 1TB Enterprise HDD
10TB @ 10G Uplink
3X IPv4
$79.99/M
---
Featured KVM VPS Deal
6 vCore
8GB DDR4 RAM
65GB NVMe Storage
10G Port
3TB Bandwidth
Ashburn, VA
1 Dedicated IPv4
$8.99/Month
---
FAQ
Are your servers/hardware owned?
Yes! Our equipment is owned, from our Servers, to our Switches and PDU's are all owned!
Where are your servers located?
As of now, we offer all of our services in Ashburn, VA which is an extremely premium location!
Do you have a ASN?
Yes, we are operated under Nodestop LLC, AS400536
What payment methods do you accept?
As of right now, we are only accepting credit/debit card (Stripe)
What are delivery times?
VPS: Instant Delivery | Shared-Hosting: Instant Delivery | Colocation: Same Business Day Racking | Dedicated Servers: 1-7 Business Days (Usually within 3)