[Feedback?] OVH & Bring your IP addresses feature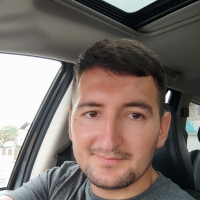 FlorinMarian
Member, Patron Provider
Hi, there!
I recently discovered that the newer OVH accepts you to migrate your own subnets to their network, at no extra cost compared to rented servers.
Does anyone here use this feature?
I tried to contact the OVH staff regarding this topic but, as usual, the level 1 staff has minimal knowledge and gave me a completely nonsense answer.
P.S. I am looking for alternatives for migrating two /24 subnets to allow me to expand the HAZI.ro network because we currently have many free hardware resources in the current locations.
Any idea, suggestion or criticism is welcome

OVH docs: https://www.ovhcloud.com/en-gb/network/byoip/#:~:text=OVHcloud provides a service for,available in restricted access mode.
P.S. A moderator is requested to move this topic to "Offtopic" because accidentally the scroll did not keep its position.