New Hetzner RX170/RX220 Arm 80 core - Avoid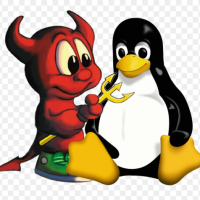 luckypenguin
Member
Essentially the CPU is ok, but nothing is adapted to it yet, unless you build own
software from your own sources, which is not for reselling purposes. Will do a great
job if you have parallel nginx workers, or compiler jobs, but not for the LowEnd market,
so do take into consideration the IPv4 prices and it will make this offer far from ideal.
So - no, dedicated ARM cores per customer isn't going to justify anything, still.
Actually, taking 6x M1 Mac Minis for that price at Hetzner would give you much more potential.
Or just get 6x Ryzens for now for the same price.
Even for NAT VPS, if you found some killer business plan, baremetal hypervisor panels are
not ready for it yet, so all Solus, Proxmox and Virtualizor resellers should wait a couple of years
more, at least. But 1v1 Ryzen cores still outperform Ampere ones. And you can get 6 AX41s for the price of a single RX170, think about it again.