Looking for VPS / VPN w/ Static IP + Unmetered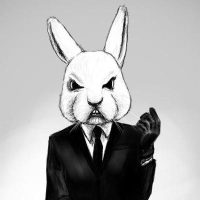 tehrabbitt
Member
So I have a T-Mobile 5G Hotspot (Fixed Wireless 5G "Home Internet") here at home, but unfortunately it only offers CGNAT which means no public IP address here at home + Double NAT. The issue, is when it does decide to try to put my existing router behind it things like XBox, MS Teams, VoIP etc tend to act screwy.
I want to set up OpenVPN on a cheap(er) box with unmetered bandwidth so that I can connect a small Ubiquiti Router running OpenVPN to the VPS as well as a "routable" IP (or better yet a /29) so that I can route said IP address over the VPN Tunnel without having to use NAT.
Anyone able to offer such a setup? I'm looking to spend around $12-15/mo or less if possible.
Also, I'm located in the NY/NJ Area so something near the east-coast is preferred.
Thanks in advance!
EDIT -
I know there was a deal w/ PureVPN that would cost me $149 for 2/yrs with exactly what i'm looking for above, for the exception they do not have configuration samples for my Ubiquiti router, only linksys / netgear etc. Also, they only are offering a single static IP + Port Forwarding, they don't actually route the IP across the tunnel and let me manage the Port Forwarding @ my end.
That said, i'm willing to pay a bit more (as you saw above) than the $149/for 2 years, if someone has the right solution.