WHMCS Cron Optimsiation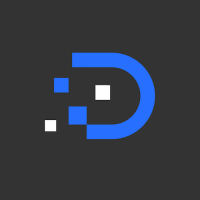 Jamie_DreamIT
Member, Host Rep
Hey all.
I'm sure many of the hosts here using WHMCS would have had an issue with WHMCS automation at some point.
We've recently updated our crontab to run each cron module manually. This has already saved countless hours debugging cron issues (cron not having enough memory or a plugin causing the automation to stop completely, resulting in the remaining tasks not being run)
Using info from https://docs.whmcs.com/Crons#Commands, this is the cron jobs schedule (most of these tasks run within a few seconds).
These cron commands run every 2 minutes after 3 pm. Feel free to adjust as required.
0 15 * * * /opt/alt/php74/usr/bin/php /path-to-whmcs/public_html/crons/cron.php do --CurrencyUpdateExchangeRates
2 15 * * * /opt/alt/php74/usr/bin/php /path-to-whmcs/public_html/crons/cron.php do --CurrencyUpdateProductPricing
4 15 * * * /opt/alt/php74/usr/bin/php /path-to-whmcs/public_html/crons/cron.php do --CreateInvoices
6 15 * * * /opt/alt/php74/usr/bin/php /path-to-whmcs/public_html/crons/cron.php do --AddLateFees
8 15 * * * /opt/alt/php74/usr/bin/php /path-to-whmcs/public_html/crons/cron.php do --ProcessCreditCardPayments
10 15 * * * /opt/alt/php74/usr/bin/php /path-to-whmcs/public_html/crons/cron.php do --InvoiceReminders
12 15 * * * /opt/alt/php74/usr/bin/php /path-to-whmcs/public_html/crons/cron.php do --DomainRenewalNotices
14 15 * * * /opt/alt/php74/usr/bin/php /path-to-whmcs/public_html/crons/cron.php do --DomainStatusSync
16 15 * * * /opt/alt/php74/usr/bin/php /path-to-whmcs/public_html/crons/cron.php do --DomainTransferSync
18 15 * * * /opt/alt/php74/usr/bin/php /path-to-whmcs/public_html/crons/cron.php do --CancellationRequests
20 15 * * * /opt/alt/php74/usr/bin/php /path-to-whmcs/public_html/crons/cron.php do --AutoSuspensions
22 15 * * * /opt/alt/php74/usr/bin/php /path-to-whmcs/public_html/crons/cron.php do --AutoTerminations
24 15 * * * /opt/alt/php74/usr/bin/php /path-to-whmcs/public_html/crons/cron.php do --FixedTermTerminations
26 15 * * * /opt/alt/php74/usr/bin/php /path-to-whmcs/public_html/crons/cron.php do --CloseInactiveTickets
28 15 * * * /opt/alt/php74/usr/bin/php /path-to-whmcs/public_html/crons/cron.php do --AutoPruneTicketAttachments
30 15 * * * /opt/alt/php74/usr/bin/php /path-to-whmcs/public_html/crons/cron.php do --AffiliateCommissions
32 15 * * * /opt/alt/php74/usr/bin/php /path-to-whmcs/public_html/crons/cron.php do --AffiliateReports
34 15 * * * /opt/alt/php74/usr/bin/php /path-to-whmcs/public_html/crons/cron.php do --EmailMarketer
36 15 * * * /opt/alt/php74/usr/bin/php /path-to-whmcs/public_html/crons/cron.php do --CreditCardExpiryNotices
38 15 * * * /opt/alt/php74/usr/bin/php /path-to-whmcs/public_html/crons/cron.php do --SslSync
42 15 * * * /opt/alt/php74/usr/bin/php /path-to-whmcs/public_html/crons/cron.php do --OverageBilling
44 15 * * * /opt/alt/php74/usr/bin/php /path-to-whmcs/public_html/crons/cron.php do --AutoClientStatusSync
46 15 * * * /opt/alt/php74/usr/bin/php /path-to-whmcs/public_html/crons/cron.php do --UpdateDomainExpiryStatus
48 15 * * * /opt/alt/php74/usr/bin/php /path-to-whmcs/public_html/crons/cron.php do --TicketEscalations
50 15 * * * /opt/alt/php74/usr/bin/php /path-to-whmcs/public_html/crons/cron.php do --CheckForWhmcsUpdate
52 15 * * * /opt/alt/php74/usr/bin/php /path-to-whmcs/public_html/crons/cron.php do --DatabaseBackup
54 15 * * * /opt/alt/php74/usr/bin/php /path-to-whmcs/public_html/crons/cron.php do --DataRetentionPruning
56 15 * * * /opt/alt/php74/usr/bin/php /path-to-whmcs/public_html/crons/cron.php do --SslReissues
58 15 * * * /opt/alt/php74/usr/bin/php /path-to-whmcs/public_html/crons/cron.php do --ServerUsageCount
0 16 * * * /opt/alt/php74/usr/bin/php /path-to-whmcs/public_html/crons/cron.php do --ServerRemoteMetaData
4 16 * * * /opt/alt/php74/usr/bin/php /path-to-whmcs/public_html/crons/cron.php do --EmailCampaigns
5 16 * * * /opt/alt/php74/usr/bin/php /path-to-whmcs/public_html/crons/cron.php do --ProcessEmailQueue

# i would suggest running these crons early in the morning and adjusting your original minute cron to exclude these tasks

2 16 * * * /opt/alt/php74/usr/bin/php /path-to-whmcs/public_html/crons/cron.php do --TenantUsageMetrics
40 15 * * * /opt/alt/php74/usr/bin/php /path-to-whmcs/public_html/crons/cron.php do --UpdateServerUsage