Singapore VPS/VDS/Dedi with ISP IP address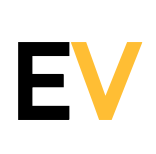 devops01001
Member
Hi folks:
I'm looking for server in Singapore with an ISP IPv4 address.
CPU: 1vCPU or more
MEM: 1GB or more
HDD/SDD: 10GB or more
Bandwidth: 100Mbps+ port with at least 500GB/mo traffic
IPv4: Must be ISP IP ( Singtel Business (previous ikoula SG VM provided), Myrepublic, Starhub, M1, etc... any ISP in SG is acceptable)
Budget: Lower than 60USD/mo
Usage: Game Proxy, Website Proxy, Access to certain geo-restricted website with strict IP filtering (like footlocker), etc. Bottom line is everything is legit and there will be no illegial activities (no spam, torrent downloading, etc.).
Does anyone or any providers who can meet those requirements?
I can increase my budget by a little if it cost more than 60USD.