Fraction Servers - #findfrank - Prize Draw - Free 12 Month Dedicated Server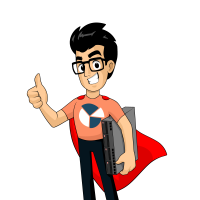 FractionFrank
Member, Host Rep
As many of you are aware we recently announced we are building a new datacentre in Coventry.
In the second update of the blog following our buildout of the site we have hidden some small models of our mascot "Frank".
We are running a competition for those that can find Frank will be randomly chosen and prizes include:
- 1st Prize (One Available) - 12 Months Free Dedicatd Server Rental - E3 v6 Server
- 2nd Prize (Two Available) - £35 (Or your local currency equivalent) Amazon Vouchers
- 3rd Prize (Three Available) - Fraction Servers Merch Boxes with Clothings, Pens, Drinks Bottles and Mini Frank Models.
To celebrate we have also updated our specials page with some fantastic offers!
https://www.fractionservers.com/specials/

Un-Metered 1Gb/s E3 London Server
Intel Quad Core Xeon E3-1230 v6 3.50Ghz
16Gb DDR4 ECC Memory
500Gb Samsung 860 SSD
Un-Metered 1Gb/s Network Port
£45/Month

Storage Special
2 x Intel Xeon 4112 2.4Ghz
32Gb DDR4 ECC Memory
8 x 6TB SATA Drives
10Gb/s Network Port with 50TB Data Transfer
£74/Month

AMD Ryzen Server
Ryzen 5800X - Coventry Datacentre - CPU Benchmark: 28,482
AMD Ryzen 5800X - 8 Cores @ 3.8Ghz
32GB ECC Memory
Gen4 NVMe Drives
1Gb/s Network Port with 10TB Data Transfer
£74/Month
20 Core Special
2 x Deco Core Xeon 4114 - 20 Cores @ 2.4GHz
128GB ECC Memory
2 x 500Gb Samsung SSD Drives
10Gb/s Network Port with 50TB Data Transfer
£74/Month
Servers are either hosted in our Coventry or London Datacentres on our own Network. (AS42831).
All servers are protected with 200Gb/s of Corero "On Demand" DDoS Mitigation Devices hosted inhouse.
IPv4/IPv6, KVM over IP are Available.