[KTS24.com] with the best prices for their success, RYZEN NVME - 2 GB already from 4,99 € per month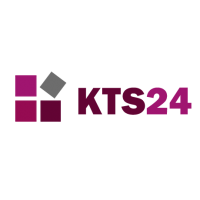 HaendlerIT
Member, Provider
We will continue to offer you the best service at a low price in 2022.
Test environment or productive system we have the right offer, guaranteed.
This is what our customers appreciate:
No hidden costs
full transparency
high availability
scale the service as needed
For more information, please visit https://kts24.com here is our entire portfolio, three products I would like to highlight today.
Dedi VPS - 6 GB for 3,99 € per month
1 dedicated Intel E5 Core
6 GB memory
25 GB premium SSD storage
Public IPv4 address
SSD G2 - 4 GB for 4,99 € per month (NEW)
2 shared Intel E5 Cores
4 GB RAM
60 GB SSD memory
Public IPv4 Address
RYZEN NVME - 2 GB for 4,99 € per month (Hot)
1 shared Ryzen 3900X Core
2 GB RAM
15 GB NVMe memory
Public IPv4 address
All systems are powered by two independent circuits and are redundantly connected to our network to ensure the best possible stability of your systems.
For more information about the data center, please visit: https://kts24.com/about/datacenter
Best regards
David
from Haendler.IT