[DE] KVM VPS start at 2.58€/month | UP To 50% DISCOUNT | LOW STOCKS!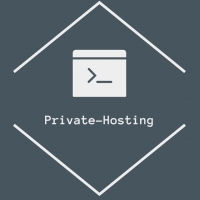 CiprianoOscar
Member, Host Rep
Hi guys,
today we relisted our old KVM VPS plans. We have servers to fill so we have decided to give discounts of up to 50%. No need to use any coupon code, just order it.
Available OS: Linux & Windows
Virtualization: KVM
Location: DE dusseldorf
CPU: Ryzen 9 3900pro
SSD Type: NVME
This plan is hidden and only LET users will be able to order via this link (FOR NOW).
KVM-2GB-OLD

CPU: 2xAMD RYZEN 9 3900pro
RAM : 2GB
SSD : 35GB SSD NVMe
Bandwidth: 1Gbit/S FLAT & SHARED
DDOS: BASE ddos protection
Linux & Windows OS AVAILABLE
RDNS SETUP AVAILABLE
Instant Setup
starting at 2.58€/month (YEARLY PLAN)

We have many other VPS plans up to 16GB RAM with a 50% discount, take a look!
We wish you happy holidays from all the private-hosting.eu staff