NETCUP RS Ostern M OST21 - TRANSFER ~ with a twist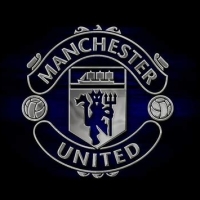 OsirisBlack
Member
OK Folks
I have a 'NETCUP RS Ostern M OST21' that I no longer need and is sitting in typical LET fashion happily idling away.
Specs:
320 GB SSD
16 GB DDR 4 ECC
4 x AMD EPYC™ 7702
Renewal Date : 04.04.2022
Renewal Price : 11,49 € (Includes DE statutory VAT .) ~ all 6 months in advance (I pay slightly more, GB vat goes brrrrr)
So how much do I want for it you may ask?
Answer : Nothing, 0 not one single penny.
But here is the twist ~
This transfer offer will be open until Midnight 23rd Dec (GMT) after that date I will be cancelling the server.
Up until this time/date you have an opportunity to bid for this server (Opening Bid is set at 5€) - so in reality if the highest bid is 5€ then that bid will get the transfer.
*DO NOT BID IF YOU DON'T HAVE A NETCUP ACCOUNT TO TRANSFER TO!
The winning bid (once confirmed by me as the winning bid) will then need to pay their bid to a 'GOFUNDME' or similar charity of their choice - Proof Required !
No bids - which would be a shame , and the server will be cancelled.
This is for Charity so don't be stingy folks !!
Sun 19 Dec 2021 12:36:55 PM CET

Basic System Information:
---------------------------------
Processor  : AMD EPYC 7702P 64-Core Processor
CPU cores  : 4 @ 1996.195 MHz
AES-NI     : ✔ Enabled
VM-x/AMD-V : ❌ Disabled
RAM        : 15.6 GiB
Swap       : 0.0 KiB
Disk       : 314.9 GiB

fio Disk Speed Tests (Mixed R/W 50/50):
---------------------------------
Block Size | 4k            (IOPS) | 64k           (IOPS)
  ------   | ---            ----  | ----           ----
Read       | 159.24 MB/s  (39.8k) | 1.53 GB/s    (23.9k)
Write      | 159.66 MB/s  (39.9k) | 1.53 GB/s    (24.0k)
Total      | 318.90 MB/s  (79.7k) | 3.07 GB/s    (47.9k)
           |                      |
Block Size | 512k          (IOPS) | 1m            (IOPS)
  ------   | ---            ----  | ----           ----
Read       | 1.60 GB/s     (3.1k) | 1.58 GB/s     (1.5k)
Write      | 1.69 GB/s     (3.3k) | 1.69 GB/s     (1.6k)
Total      | 3.30 GB/s     (6.4k) | 3.28 GB/s     (3.2k)

iperf3 Network Speed Tests (IPv4):
---------------------------------
Provider        | Location (Link)           | Send Speed      | Recv Speed
                |                           |                 |
Clouvider       | London, UK (10G)          | 2.46 Gbits/sec  | 2.37 Gbits/sec
Online.net      | Paris, FR (10G)           | 2.45 Gbits/sec  | 2.37 Gbits/sec
WorldStream     | The Netherlands (10G)     | 2.46 Gbits/sec  | 2.38 Gbits/sec
WebHorizon      | Singapore (1G)            | 311 Mbits/sec   | 223 Mbits/sec
Clouvider       | NYC, NY, US (10G)         | 2.10 Gbits/sec  | 1.50 Gbits/sec
Velocity Online | Tallahassee, FL, US (10G) | 2.04 Gbits/sec  | 1.53 Gbits/sec
Clouvider       | Los Angeles, CA, US (10G) | 1.18 Gbits/sec  | 1.03 Gbits/sec
Iveloz Telecom  | Sao Paulo, BR (2G)        | 767 Mbits/sec   | 812 Mbits/sec

iperf3 Network Speed Tests (IPv6):
---------------------------------
Provider        | Location (Link)           | Send Speed      | Recv Speed
                |                           |                 |
Clouvider       | London, UK (10G)          | 2.46 Gbits/sec  | 2.34 Gbits/sec
Online.net      | Paris, FR (10G)           | 2.43 Gbits/sec  | 2.32 Gbits/sec
WorldStream     | The Netherlands (10G)     | 2.44 Gbits/sec  | 2.33 Gbits/sec
WebHorizon      | Singapore (1G)            | 291 Mbits/sec   | 510 Mbits/sec
Clouvider       | NYC, NY, US (10G)         | 1.95 Gbits/sec  | 1.71 Gbits/sec
Clouvider       | Los Angeles, CA, US (10G) | 1.14 Gbits/sec  | 1.01 Gbits/sec

Geekbench 5 Benchmark Test:
---------------------------------
Test            | Value
                |
Single Core     | 999
Multi Core      | 3619
Full Test       | https://browser.geekbench.com/v5/cpu/11694138