Transfer SYS GAME-3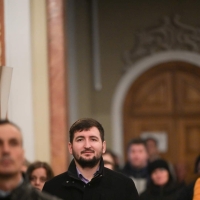 FlorinMarian
Member, Patron Provider
Hello!
Since we're moving from SoYouStart to OVH with our Game Hosting, we are able to sell our ex host next days

Expiry date: 12 Jan 2022
Datacentre: GRA1
Commercial name: GAME-3
CPU: Intel i7-6700K (4c/8th)
RAM: 64GB DDR4 2400MHz
Storage: 480 GB SSD
AntiDDoS: Game
Included with this service:
1Gbps In/Out traffic instead of 250Mbps
500GB Backup space instead of 100GB
One IP block /28 (16 IPs) / Geolocated in Germany
Transfer via their ticket system or can opt to control it via our interface as long you pay Renew price + ~35% (19% VAT, 13% Taxes + Gateway fee).
Out WHMCS module allow you to control all the features of server and IPs (RDNS, Reinstall and so on).
Accepted payment methods:
To the tariff displayed for service will be added the commission charged by the payment processor:
* Stripe (Card & SEPA): 2.90% + 0.30 EURO
* MobilPay (Card): 2.70% + 0.10 EURO
* paysafecard: 15.00% + 0.00 EURO
* Coinbase: 3.5% + 0.25 EURO (Bitcoin, Ethereum, USD Coin, Dogecoin, Litecoin, Dai, Bitcoin Cash)
* Payment order: Depending on the bank


Price: 80 eur
Renew price: 38 eur + VAT/mo
Best regards, Florin.