GTHost - BLACK FRIDAY & CYBER MONDAY 2021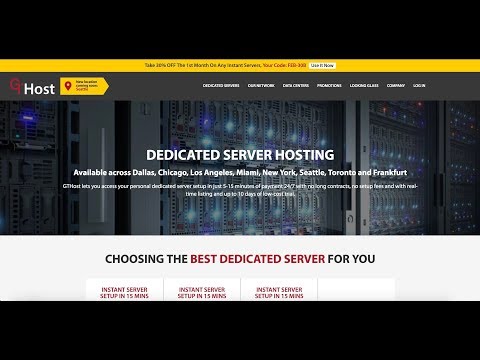 We are glad to inform you about discounts.
15 locations: Ashburn, Atlanta, Chicago, Dallas, Denver, Los Angeles, New York, Miami, Santa Clara, Seattle, Montreal, Toronto, Vancouver, Frankfurt, London
No setup fee. Month to month. Delivery in 15 mins 24/7 after payment.


Take 50% OFF the 1st month, promo code: BF-2021-1
Take 80% OFF the 1st month if you pay 3 months in advance, promo code: BF-2021-3
Codes are valid until November 30, 2021
We have prepared 1,500+ Instant Dedicated Servers for you.
New 10G servers are available in Atlanta, Ashburn, Chicago, Miami, NYC, Toronto.
Please feel free to contact us if you have any questions or comments.
https://gthost.com/promotions/
You can check ping and traceroute here: https://gthost.com/looking-glass/