Premium WHMCS & Blesta Themes by SwiftModders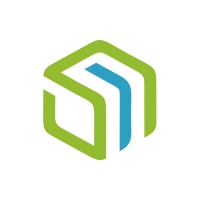 SwiftModders
Member, Provider

SwiftModders specializes in premium WHMCS and Blesta themes designed to make your business standout from the competition! My themes are highly-rated on the WHMCS Marketplace and Trustpilot!

LIMITED TIME OFFER: Save 25% off your next purchase! No promotional code is required and all prices below include the discount.
WHMCS Themes
All WHMCS Themes provided by SwiftModders are powered by our custom-built Theme Installer module. This module will allow you to:
Customize the settings for your theme installations
Update your theme automatically
Provide debugging tools, health checks, and license management
Menu management system to customize your WHMCS navigation on-the-fly
Developer-friendly CSS/SCSS editor support for advanced customizations

Allure WHMCS Theme
A powerful, modern WHMCS Theme that comes feature-packed with a dark and light theme, RTL support, Favicon support, and three (3) custom order form templates.
Choose Your License | Starting at $52.50 per year


SwiftModders WHMCS Client Theme
The original SwiftModders WHMCS client theme is a fully-responsive template with a classic, simplistic look. This theme also comes with three (3) custom order form templates.
Choose Your License | Starting at $33.75 per year


SwiftModders WHMCS Admin Theme
This top-rated WHMCS admin theme will give your staff the interface they truly deserve when handling your business. Used by 1,000+ business world-wide!
Choose Your License | Starting at $26.25 per year
Blesta Themes
Have you made the switch to Blesta? If so, SwiftModders is actively developing a Blesta Theme based on our popular Allure WHMCS Theme! This theme is being rebuilt from the ground up with support for Bootstrap 4 and Blesta 5.2+.
Are you interested in purchasing this theme? Sign up to be notified of it's coming release!
Need something a little more custom? I got you covered!
SwiftModders offers custom WordPress and WHMCS development services. Are you looking for a complete refresh of your business? Need a custom WHMCS theme to make you standout from your competitors? Whatever the task, SwiftModders can help you achieve your goals!
Check out my Services and feel free to reach out if you're interested in a quote.

If you have any additional questions, feel free to reply to this thread or visit the Contact page on my website.