leveloneservers - review 2021 - 4 month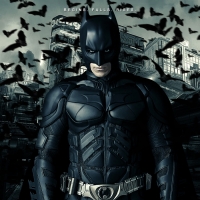 malitoowned
Member
good afternoon
I come to give a little review about leveloneservers.com
I hired my first server 4 months ago, taking advantage of a promotion here in the forum.
The attention from the leveoneservers team is first class, they are always attentive to any request or any help regarding the choice of hardware / software.
I currently have 4 servers, 3 dual xeon E5-26XX with 128gb ram 1tb ssd.
I have running at least 70 vm windows without any problem.
the network is excellent for my clients in south america.
I have had a couple of issues, but the support team has been there to support at all times and it has been resolved satisfactorily.
I recently had some ddos problems, the support from the networking team was excellent and they were able to filter the attack and my server was always online.
I hope they keep improving and thank you very much for the service.
100% Hardware
100% support
100% customer service
Thanks @Ian_Dot_Tech #amit177 and @LevelOneServers support team!