⭐ HAZI.ro ⭐ DDoS Protected VPS Servers ⭐ KVM Virtualization ⭐ Free Management Services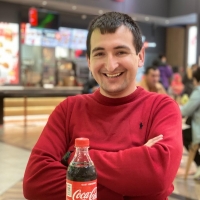 FlorinMarian
Member, Provider
Hi, guys!
I'm glad to announce that we rented one more dedicated server after 2nd has reached his max. amount of customers.
Until we'll restock servers located in Romania, we prepared our infrastructure for sales based on another OVH Server.
Before presenting service itself, some motivations to use our services instead of directly OVH services:
More affordable: few times cheaper than OVH Public Cloud solutions with same configuration (Sandboxes from OVH shouldn't be get in count due of their resource limitations / Network connection)
1Gbps network connection (shared)
High frequency CPUs (3.70Ghz for current offer / 4.0 GHz for GAME range)
Free technichal support (avg. response time under 4 hours)
Fully Managed Services
Now, the offer itself:
1 vCPU @ boost 3.90 GHz
2GB DDR3 1600MHz
40GB Disk space SSD
Unlimited Monthly Traffic
AntiDDoS 1 Tbps Included
1 Gbps Connection
Geolocation: Limburg, Germany
Price: 4.79$/mo / 55.66$/yr
Buy link: Here
This is lowest offer. If you require more resources they're more affordable, please check here.
Best regards, Florin.