NEW ** KVM**Cloud VPS | 2 Core | 4GB RAM | 30GB NVME + 50GB SSD - 3€/month (In Europe - EU )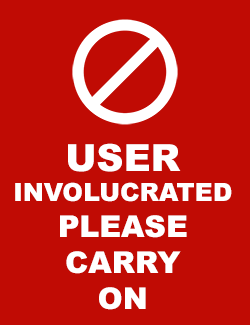 dedicatserver_ro
Member, Host Rep

Cloud KVM VPS | NVMe+SSD , Dedicated servers and Web Hosting with DDOS protection in Europe
We are RIPE Members AS3164 with a total internet access of 140Gbps (40Gbps Voxility + 50Gbps M247 + 40Gbps Interlan + 10Gbps Ronix)- see PeeringDB
Our full mesh network together with our DDOS protection, A10 Networks Thunder TPS 6435 and hardware Firewall Fortigate 1500D secures the entire infrastructure, implicit all servers and services against cyber attacks.
DDOS protection included for attacks till 5Gbps or 250K pps, optional for extra charge up to 40Gbps or 2mil pps.
Cloud VPS
Opennebula Cloud+ NVMe-oF storage + BeeGFS SSD parallel distributed storage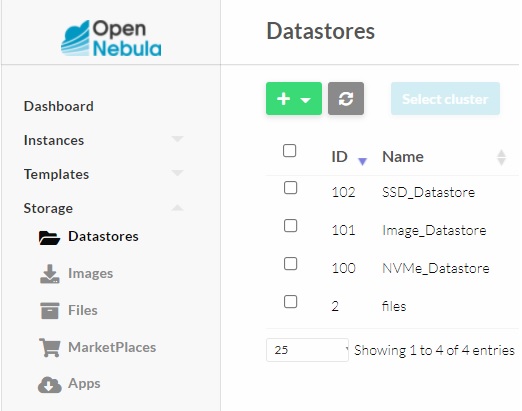 Opennebula Cloud WHMCS module.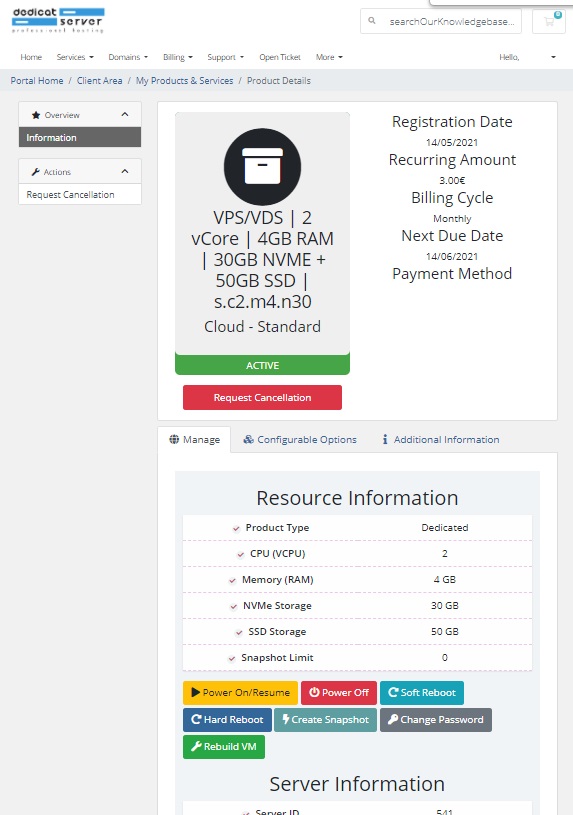 .........................................................
VPS OFFER
.........................................................
2 Core ( 2.6GHz) | 4GB RAM | 30GB NVME + 50GB SSD | - 3.00 €/month( ~ USD 43.92 Year)
4 Core ( 2.6GHz ) | 8GB RAM | 30GB NVME + 75GB SSD | - 4.90 €/month( ~ USD 71.76 Year)
• traffic monthly included 10TB
•optional 3.2GHz
•optional VDC ( Virtual Datacenter )
•optional HDD Bloc Storage 0,01 € per GB, minim 500GB - aditional Disk to Vm
.........................................................
cPanel WebHosting
.........................................................
10 GB SSD Disk Space
2 GB RAM
30 Procese simultane
10MB/s Disk IO
5 hosted domains
cPanel, Softaculous, LiteSpeed, CloudLinux
Daily Backup
Antispam Fortimail
DDos mitigated server
Price (Per month): o,99 EUR
[Price Year: 11,88 EUR | ~ USD14.51]
.........................................................
30 GB SSD Disk Space
2 GB RAM
30 Procese simultane
10MB/s Disk IO
10 hosted domains
1 x IPv4
cPanel, Softaculous, LiteSpeed, CloudLinux
Daily Backup
Antispam Fortimail
DDos mitigated server
Price (Per month): 3 EUR
[Price Year: 36 EUR | ~ USD 44.00]
.........................................................
HARDWARE
•The servers are collocated in two different datacenters - M247 and Voxility
•Both datacenters are TIER Ill - availability at 99,982%
•Datacenters are designed for redundancy type N+1: at electricity and cooling
•Safety 24x7 - In datacenters are only authorized personal allowed
NOT A RESELLER
To provide best services and availability we own and operate all of our Servers, Switching and Routing equipment, collocated in Voxility and M247 Bucharest Romania.
NETWORK
•Our network is in full mesh which ensures uptime no matter what happens
•Between Voxility and M247 we have 6 dark fibers with a total transfer capacity of 1.2Tbps .
•All VPS and dedicated servers are provided with one dedicated IPv4 address and on demand one dedicated IPv6 .
•See "TOS"
All prices are excluding VAT.
PAYMENT METHODS
Our options for your payment.
Wire transfer / bank transfer
SEPA direct debit (for EU customers)
PayPal
Credit card (VISA, Mastercard, American Express)
All Payment methods are free of charge, we charge no credit card fees!
Test IP : 77.83.248.22 -M247 | 188.241.194.19 - Voxility
AUP - We consider that a fair use behavior is expected from customers.
We reserves the right to suspend services or disable accounts if the account unduly stresses system resources. We will advise You of a temporary block placed on any account found to be consuming an inordinate amount of system resources, to the point of degrading overall system performance.
Intentional or careless use of the Services in excess of a typically expected server load, such as continuosly high CPU or I/O use rate is against fair use policy.
Mining, farming, plotting crypto currencies or running crypto scripts is prohibited on our Cloud VPS or dedicated servers.
Read "TOS" !!!
DMCA or ilegal activity complaints
First time , we announce and give the user enough time to resolve the issue
If such a breach occurs more frequently, we cancel the services
Snapshot not working yet ( because of the two different storage ) but we working on this.
Is not possible to get a combined SSD or NVME disk instead of a split- NVME are external NVMe-oF storage, SSD is from BeeGFS parallel distributed storage
You can get only NVME if you opt in for VDC - Virtual Data Center (base price 50 Euro + ressources that you need beginning from 6 Core, 8GB RAM, 50GB NVME).
You can´t choose to install OS on SSD and use NVMe as data, NVME is mandatory the OS and primary disk.
all disks are mounted into the OS. Usually as /home2 but you can edit this and mount it as /home or whatever as long as it doesn't interfere with the OS (logically you can't mount /etc or other system relevant folders )
Can´t attach CDROM or upload and install from ISOs, this is cloud like AWS is work only with Opennebula Template.
We support the most common OS , like : CentOS, Ubuntu, Debian, Fedora, FreeBSD - auto install/reinstall/rebuild , and on demand Windows 2019 manual install
We offer on demand private network free off charges till 250mbps, from 100 mbps to max. 50 Gbps ( even 100 Gbps in some cases - VDC , the internal data network is through the Mellanox SN2700 Switch with 32 EDR port 100Gbps and Arista with 1/10/40/50/100 Gbps)
LET Providers - If you need to write something about me or my company open a new post !!!!
.
LET Members - comments or questions about this offer are welcome .