Celebrate May Fourth with the RackNerd Star Wars Giveaway!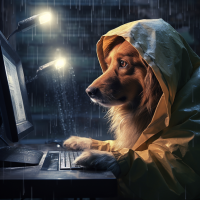 raindog308
Administrator, Veteran
LowEndBox has partnered with RackNerd to offer readers a fabulous set of Star Wars-themed prizes to celebrate Star Wars Day! May the Fourth be with you!
The LowEndBox community continues to grow and we appreciate you being part of our journey! You, our awesome readers, are the reason we work hard to produce content, partner with providers to advertise awesome deals, and spend hours every week making sure LEB is a place you want to keep returning to. Your patronage is what keeps LEB working.
To say thank you for being part of our community, we invite you to enjoy our Star Wars giveaway!
No Purchase Necessary. RackNerd, a provider that is well known around LowEndBox and LowEndTalk is sponsoring this giveaway, exclusive for the LowEndBox community!
No purchase is necessary, and all you have to do is enter your e-mail address to enter the giveaway. Once you've entered the giveaway be sure to comment that you've entered the giveaway so that we know you did

A winner from the mailing list will be randomly selected by LEB/LET administrator raindog308 using random.org for each giveaway item. If the winner does not respond to the e-mail within 72 hours the entry will be forfeited and another random winner from the list will be selected.
The winner will be announced on May 31, 2021. Be sure to enter in your email before then to have a chance to win!
Additional Terms / Information:
No purchase is necessary
Only LowEndBox staff will have access to the mailing list.
Depending on your location, RackNerd reserves the right to substitute Amazon credit if shipping is not feasible.
The winners will be chosen on May 31, 2021 at 4 PM PST by LowEndBox/LowEndTalk administrator raindog308 using random.org. Entries submitted after May 31, 2021 at 4 PM PST will not be eligible for this particular free giveaway.
Full information on LowEndBox: https://lowendbox.com/blog/celebrate-may-fourth-with-the-racknerd-star-wars-giveaway/
Thanks to @dustinc for sponsoring this giveaway!
This discussion has been closed.