Interview with HostSolutions' Marius (cociu) now on LEB!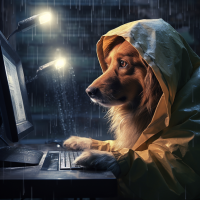 raindog308
Administrator, Veteran
LEB's series of interviews continues with some Q&A with the legendary @cociu of HostSolutions.ro.
https://lowendbox.com/blog/interview-qa-with-hostsolutions-marius-cociu/
"From the World's Longest fsck to sharing picture of his wedding to sisters jokes to ever-amazing deals and specials, @cociu's HostSolutions.ro has been a long-running fixture on LowEndTalk. It'd be a rare LET member who hasn't had a HostSolutions VPS at some point. In this interview we hear from Marius (@cociu), HostSolutions' founder about his experience in hosting, how he sees the world, and how to make your marriage work."