Issues with porkbun, incase any one may help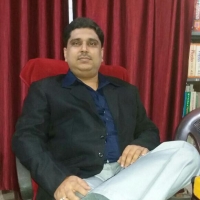 agentmishra
Member, Host Rep
edited February 2020
in Help
hi
last night i purchased a domain from porkbun.com, for one of our projects
just added it to the directadmin dashboard
no mails, no files other than the index.html (skeleton)
no activity
the details shows this
Disk Space 420.04 KB
Bandwidth 70.35 KB
E-mails 1
FTP Accounts 1
Databases 0
and porkbun suspended my domain sending this email
==========
Hello there,
We wanted to let you know that suspicious activity was detected on xxxx by Google Safe Browsing (https://safebrowsing.google.com) and it has been suspended. This can mean a few things, but generally it means that your domain is being used for what appears to be malicious activity. This probably means your website has been hacked or exploited in some way. For information on how to unflag your site please visit https://developers.google.com/web/fundamentals/security/hacked/request_review.
Please contact support if you require more information.
Thank you,
The Porkbun Team
==========
in above the domain name is removed and put as xxxx
in the same dashboard we have more than 40 domains hosted, and all are working fine. i personally can vouch there isnt any compromise or malicious activity
i email them and tried to talk to them via the online chat
and they say, online chat is for tech support not for any thing else, and i will have to await the response from the support team, no eta...
do these happen with others as well,
also how do i proceed, i do not see a way out
any help would be great
thanks