[Bucharest,RO/Miami,US] SSD, cPanel, Cloudlinux, Daily Backups, Softaculous - €9Eur/Year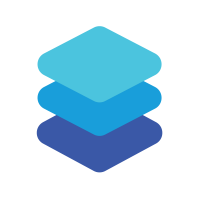 virtono
Member, Patron Provider
We are Virtono.com and sell both Managed(shared, reseller and dedicated ) and Unmanaged(vps, cloud vm and dedicated ) cloud hosting services.
Since our founding in 2014, we happily served thousand of clients from all over the world and we continually searched new ways to deliver on our mission: High Quality at Fair Prices. We are now very proud that we discovered and adjusted the right combination between qualitative and affordable web hosting solutions.
We built our team around colleagues with valuable experience in web hosting, virtualization, cloud infrastructure and customer support. Our management has over 15 years of executive experience in Romanian's top telecom companies.
We operate 4 Server Locations : Bucharest, RO - Manchester, UK - The Hague, NL - Frankfurt, DE - Miami(FL) , USA, but we currently sell Shared Hosting just on the following:
Miami, FL-US Download test: wget http://93.119.178.31/1000mb.bin -O /dev/null
Ping IPv4: 93.119.178.31 - IPv6: 2001:550:1d05:30::51:44e1
Bucharest, RO download test: wget http://85.204.49.17/1000mb.bin -O /dev/null
Ping IPv4: 85.204.49.17 - IPv6: 2A04:9DC0:00C1:0007:0000:0000:0011:69a4
All web hosting plans includes:

cPanel

Daily Backup

Unlimited databases

Unlimited emails

Dedicated Resources

1-Click Installer

Website builders

Cloudflare CDN

24/7 support




Server Specs:

HP Server, 16 cores Intel Xeon L5, 48GB DDRe ECC memory , 100% SSD Disk
Network:

Private Datacenter in Bucharest, Romania - over 1Tbit/s bandwidth. Each cPanel server is connected at 10Gbps.
Support:
You could reach us by email, online chat, support ticket and mobile. (English Support)
Payment options:

PayPal, online Credit Card, Skrill, Bitcoin (Bitpay), Bank Wire Transfer.
LET Offers:


Click to see all Shared Hosting plans here!


BUDGET = 9 Euros Yearly (aprox. $11 U.S. dollars)

1 CPU Core

256MB Dedicated RAM

No Addon Domains

2Gb SSD Space

Order Link RO
PLUS = 13 Euros Yearly (aprox. $15.95 U.S. dollars)

1 CPU Core

256MB Dedicated RAM

2 Addon Domains

5GB SSD Space

Order Link RO
We have a secondary promotion as well, if you want first to try our services, now you can with the highest discount ever, a real Christmas Miracle.
Use the XMASS2018 coupon code at checkout and get a 65% discount for your first billing cycle.
The promotion is available until 31 December 2018. The promo is available for all Web Hosting services and Cloud Servers, excluding BUDGET & PLUS shared hosting plans. It's not available for biannually and triannually billing cycles, only for monthly,quarterly, semi-annually and annually billing cycles.