Zoho Down, Twitter panics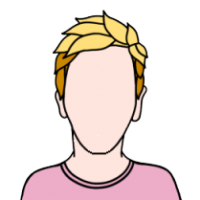 MichaelCee
Barred
Our (link: http://Zoho.com) Zoho.com domain is blocked and (link: http://tierra.net) tierra.net our domain registrar is not responding. Can someone help us reach their senior executive team?
We're seeking urgent help in reaching the executives of this company: (link: https://www.tierra.net/company) tierra.net/company?
Interesting responses include:
Hey @zoho I just called them and they say that they have been in touch with you. They also said something else to me which gives me concern re: Zoho.
.
"Zoho was suspended after repeated contact requesting them to take action against phishing emails. They didn't, so we had to suspend them. We have been in contact with them and their services should be up in 24-48 hours."
.
What is going on? I can't access important email for my business huge losses #legalissue
Are you affected?
---
Are you affected?

94 votes

Yes

&nbsp

8.51%

No

19.15%

Who cares?

72.34%