1.3$/month or $12.46/Year | 10GB SSD Shared Hosting in Russia | FREE test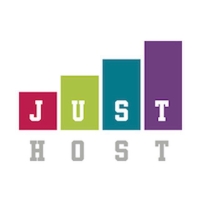 antonpa
Member, Patron Provider
15 days free test!
JustHost.ru offer quality Shared hosting service since 2009 year. We offer best Shared hosting service on SSD. Flexible configuration of SSD space. UNLIMITED 50 Mbit bandwidth.
We offer:
---
Optimal shared hosting plan:
2 cores
512 RAM
10GB HDD
Unmetered Bandwidth
50Mbps Speed per account
Litespeed, cloudlinux, memcached, opcache
Directadmin
87 RUB ($1.3) / month
835 RUB ($12.46) / year (20% off)

Order now
---
We accept payments:
VISA/Mastercard/AMEX/JCB
PayPal
WebMoney
and many others.
Shared hosting located at DataLine (Moscow, Tier III, https://lg.justhost.ru) location
https://justhost.ru/hosting/