1GB £2.50 2GB £4 USA KVM (East Coast) IPv4, IPv6, 1Gbps Port & More!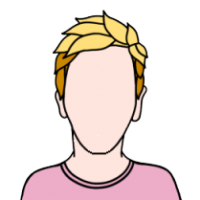 MichaelCee
Barred
More stock available in Chicago, Illinois and Asheville, North Carolina. Ho-ost is a brand of Ho-ost Internet Solutions Limited (Registered in England & Wales) Company Number 09970768. Our VPS nodes are utilising a shared 1Gbps Network Port. Setting up and managing your VPS is easy with Ho-ost, using the Virtualizor control panel. There is no RAID. Take a look at our discounts below.
Chicago, Illinois Looking Glass: lg-ch.ho-ost.com

Asheville, North Carolina Looking Glass: lg-ch.ho-ost.com
Virtual-1:

1GB DDR3 Dedicated RAM
25GB HDD Storage Space
1x E5-2620 CPU @ 2.00GHz
1TB Monthly Transfer 1Gbps
Virtual-2:

2GB DDR3 Dedicated RAM
50GB HDD Storage Space
2x E5-2620 CPU @ 2.00GHz
2TB Monthly Transfer 1Gbps
Uptime Guarantee?
- You should always expect a 99.99% uptime on your Ho-ost VPS. Check SLA.
Additional IPv4?
- Additional IPv4 is available at £1.50/Month each, justification is required.
Additional IPv6?
- IPv6 is available and if you need any more addresses, just open a ticket.
Have any questions? Use our socials below or leave a comment.