Relaying Mail From Home (Without Being an Open Relay)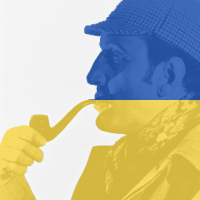 raindog308
Administrator
My residential ISP won't allow connections to port 25. Unfortunately I have various boxes and devices which expect to be able to do things like
# mailx -s "tentacle hentai conversion failed!" [email protected] < /tmp/pr0n.log

(Some devices do allow for Gmail authentication (e.g., Synology) but I would like easy email from shell).
So what I've setup is the following...wondering if there is a better way:
all home hosts run postfix and are configured to relay mail to one specific VPS on the net

that host (running postfix) looks up my home IP every few minutes and updates its iptables to block connections to port 25/587 from anywhere except that IP. (I'm using afraid.org for dyndns but I could just as easily have a box at home forward the info).
So far it works: I get my mail, and I'm not an open relay. I did try some other things:
my_networks in postfix. This didn't work (had 20K in my mail queue in a few hours and google hated me) but it may have been pilot error. I do relay for gmail.com (since I have gmail.com email addresses) so it's possible that the relay was accepted on that basis but I didn't spend time debugging because my priority was getting off Google's spammer list.

opensmtpd and postfix with SASL auth, etc. I found this tedious to setup and debug, and the only point for the auth was to prevent open relay.
On the one hand, I'd think it'd be better to simply block the IP packets rather than let the mail engine engage and determine relay permissions, burning CPU. OTOH I send maybe 10 emails a day at most so this really doesn't matter :-)
Just wondering if there's a better way, excelsior, etc.