AWM INFORMATICS - Turkey Location VDS from $1.70/m - 35% DISCOUNT CODE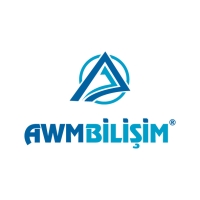 awmbilisim
Member, Patron Provider
IMPORTANT INFORMATION
The prices in this forum is our prices without discount. You can apply discount coupon at the check out. You can benefit from the current discount as long as you use the service.
Are you looking for best hosting? Awm Informatics just for you.
As Awm Informatics, our entire server infrastructure is using the highest quality servers and hardware we add value to your business.
Why Awm Informatics?
Thanks to our powerful internet 40 Gbps infrastructure, we the most on our are offer low ping values
Technical support is available 7/24 for your comfort
Server control from customer panel
How long does server provisioning take?
When the payment process is completed, automation is automatically activated and your order is confirmed.
Restrictions
We do not allow mail spam, brute force, up/down usage or other illegal usages on our products.
Special campaign for monthly purchases : %35LOWENDTALK
Special campaign for annual purchases : %45LOWENDTALK
Test IP : 45.147.45.147
Packages
AWM Intel Xeon E5 2697 V2 VDS PACKET-1
2GB RAM
2 Çekirdek
35 GB SSD Disk
1Gbps Shared Port
Unlimited Traffic
Bursa/Türkey Lokasyon
Linux & Windows OS
Order $2,61/Month
AWM Intel Xeon E5 2697 V2 VDS PACKET-2
3GB RAM
2 Çekirdek
40 GB SSD Disk
1Gbps Shared Port
Unlimited Traffic
Bursa/Türkey Lokasyon
Linux & Windows OS
Order $2.96/Month
AWM Intel Xeon E5 2697 V2 VDS PACKET-3
4GB RAM
3 Çekirdek
45 GB SSD Disk
1Gbps Shared Port
Unlimited Traffic
Bursa/Türkey Lokasyon
Linux & Windows OS
Order $3.48/Month
AWM Intel Xeon E5 2697 V2 VDS PACKET-4
6GB RAM
4 Çekirdek
50 GB SSD Disk
1Gbps Shared Port
Unlimited Traffic
Bursa/Türkey Lokasyon
Linux & Windows OS
Order $4.53/Month
AWM Intel Xeon E5 2697 V2 VDS PACKET-5
8GB RAM
4 Çekirdek
65 GB SSD Disk
1Gbps Shared Port
Unlimited Traffic
Bursa/Türkey Lokasyon
Linux & Windows OS
Order $5.92/Month
AWM Intel Xeon E5 2697 V2 VDS PACKET-6
12GB RAM
5 Çekirdek
90 GB SSD Disk
1Gbps Shared Port
Unlimited Traffic
Bursa/Türkey Lokasyon
Linux & Windows OS
Order $7.84/Month
AWM Intel Xeon E5 2697 V2 VDS PACKET-7
16GB RAM
6 Çekirdek
100 GB SSD Disk
1Gbps Shared Port
Unlimited Traffic
Bursa/Türkey Lokasyon
Linux & Windows OS
Order $10.45/Month
AWM Intel Xeon E5 2697 V2 VDS PACKET-8
24GB RAM
7 Çekirdek
120 GB SSD Disk
1Gbps Shared Port
Unlimited Traffic
Bursa/Türkey Lokasyon
Linux & Windows OS
Order $15.67/Month
Payment Methods;
Crypto Payments
Bank Transfer
Credit Card
Our contact addresses;
For contact: [email protected]
WhatsApp: +908508402576
Website: https://awmbilisim.com