C1V HOSTING - €30/YEAR 2100GB LXC/KVM VPS - DOUBLE RAM - FIRST OF MANY CRAZY DEALS!!!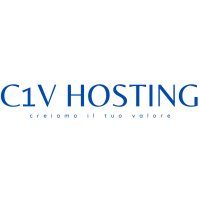 c1vhosting
Member, Patron Provider

Dear LET community,
I'm very excited to introduce us to this incredible community. At C1V Hosting we understand the importance of providing you with the best hosting solutions and are now doing beyond the imaginable.
Introducing our first-of-many amazing Hosting Package:
Virtual Server Specifications (default: LXC):
CPU 1 vCore - C1V Basic
RAM 1GB DDR4 ECC
HDD 2100GB (RAID 5)
Bandwidth 4TB @ 160Mbps
Anti-DDoS 100Gbps Standard Protection
IPv6-only network
Special Price: €30,00/year VAT included
To secure your package:
DM (Required if you need to add certain add-ons or pay with certain payment methods, as they require manual intervention to deliver them. When you read a ***, this needs to be ordered via DM).
Additional Options (VAT included):
1 IPv4: €2,40/year
1vCore CPU Add-On: €2,20/year (max +4vCore)
1GB RAM Add-On: €1,20/year (max +4GB)
1000GB HDD Add-On: €15,00/year (max +6TB)
1Gb Internet port Add-On (total): €1,80/year
10TB Internet monthly bandwidth Add-On (total): €2,20/year
/48 IPv6 Subnet ***: €1,20/year
BGP Session ***: €2,20/year
SIIX Peering Port ***: €2,20 one-time fee
KVM conversion ***: €1,20/year
Merge with another VPS (active Customers) ***: €15,00 one-time fee
Private VLAN between multiple VPS ***: €1,00/year
ASN registration ***: €9,00/year
Weekly backup of VPS disk ***: €4,00/year
Payment Options:
EUR, USD, GBP and TRY currencies
Instant Bank Transfer
Skrill ***
Revolut ***
Paysafecard ***
PayPal ***
Bitcoin
Bitcoin Cash
TON
USDT (ERC-20)
Ethereum (ERC-20)
Litecoin
Dogecoin
Useful Links
Terms of Service: https://www.c1vhosting.it/ALLEGATO_Ordine di Servizio_online_050123.pdf
LG: https://www.c1vhosting.it/lg/
AS: https://bgp.he.net/AS212271
For this offering, the servers are based on E5-2690v4 CPU, DDR4 ECC RAM, HDD datacenter backed by RAID5 and are powered by 2x10Gbit connectivity.
/dev/sdb:
 Timing cached reads:   13596 MB in  1.99 seconds = 6825.38 MB/sec
 Timing buffered disk reads: 3066 MB in  3.00 seconds = 1021.35 MB/sec

Act fast! This offer is valid until we run out of stock.
Don't miss this incredible chance to elevate your hosting experience with C1V Hosting.
Please reach me via telegram or via email [email protected] should you have any question.
Thank you for choosing C1V Hosting

.
Warm regards,
Luca Marini
Chief Commercial Officer
C1V Hosting
PS: I'll double RAM for those who order and then posts a YABS of his VPS here